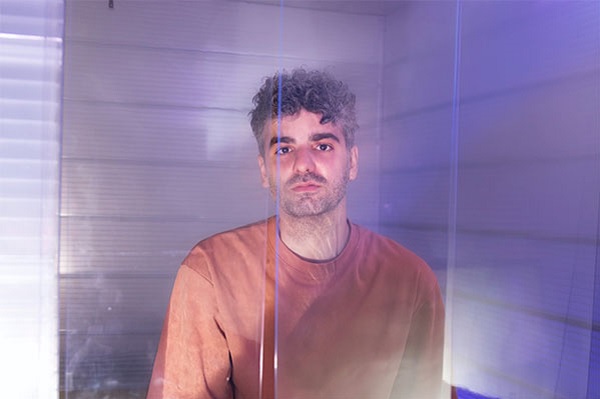 Andrea Mancini, aka Cleveland;
Focuna has announced that Cleveland, aka Andrea Mancini, has been awarded a residence at the Cité internationale des Arts in Paris.
The new form of partnership between the Cité internationale des arts, Luxembourg's Ministry of Culture and the National Cultural Fund (Focuna) makes it possible to offer in 2021 a unique residency format where the artist will benefit from support tailored to his project within the multidisciplinary, international and intergenerational community of artists in residence at the Cité internationale des arts in Paris.
The jury, made up of Vincent Gonzalvez and François Tiger (Cité internationale des arts, Paris), Jeff Weber (resident artist in 2020), Christian Mosar (frEsch asbl) and Florence Martin (United Instruments of Lucilin) ​​was delighted with the high quality of the proposed files and decided to allocate the residence to Cleveland. The relevance of the Cleveland project and the need for the Parisian cultural and institutional environment seemed particularly favorable for the development of this project.
Andrea Mancini, known as Cleveland, works in the field of contemporary electronic music, where he emphasises performance and the creation of music that is not necessarily danceable but above all contemplative and abstract. "The sound research is that of the frictions of these elements which seem so distant. Storytelling is a field that interests me less, the work must speak for itself, and in this case through its dynamics and textural research."
"The correspondence of the arts, is the old dream of total art or the correspondence of the arts in the Bauhaus, or even at Fluxus, which influences me both, and which is again topical among artists who intertwine more and more different disciplines. For example, we see more and more emerging artists mixing sound with digital arts, digital arts with performance, performance with installation. Multidisciplinarity could be a major asset for the present and the future in art. I think you don't necessarily need to be a master or expert in one discipline, but touching new areas can yield interesting and stimulating results" said Cleveland.
In addition, the jury is convinced that this residency will give Cleveland the opportunity to establish new links with French professionals in the field and will be an important and influential step in an already international career.