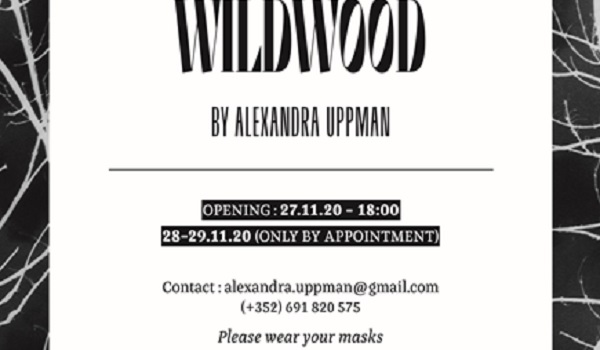 The Annexes of Bourglinster Castle will be exhibiting works by Luxembourg-born artist Alexandra Uppman from 27 to 29 November 2020.
According to her website, Alexandra Uppman is an interdisciplinary artist whose work gravitates around a number of different domains and interests. Born in Luxembourg to Swedish-speaking Finnish parents and having been confronted with many different cultures and nationalities, she has worked the concept "Heimat" (homeland) in various ways. Another major influence has been the metal music scene, its live atmosphere and underground milieus. These two universes are represented along with other historical or contemporary influences. She works with a number of techniques in different kinds of installations, with the primary technique being drawing. She is currently working on her personal projects in her atelier at the Annexes of Bourglinster Castle in Luxembourg.
In light of new government restrictions, set to come into force in Luxembourg tomorrow, the vernissage that would have taken place on Friday, has been cancelled. However, the "Wildwood" exhibition will still go ahead, with visitors welcome to book an appointment with the artist via email: alexandra.uppman@gmail.com or via tel.: 691-820575.
A maximum of seven people (including the artist) are permitted per visit. Masks are required. Visits are possible from 14:00 to 22:00 on Friday 27 November and from 11:00 to 21:00 on Saturday 28 and Sunday 29 November 2020.
The exhibition is being held in Salle Open Space of the Annexes of Bourglinster Castle.