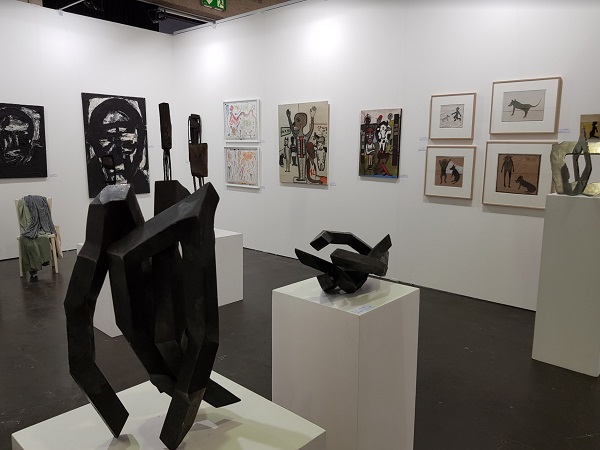 Luxembourg Art Week 2019; Credit: Jazmin Campbell
The 2020 edition of Luxembourg Art Week, scheduled to take place from 20 to 22 November at Halle Victor Hugo, will no longer go ahead in person as planned, but instead is going 100% virtual due to rising COVID-19 infections and new restrictions.
The organisers confirmed that they had been working on a digital alternative since spring. A team of specialists has now recreated a simulation of the two exhibition spaces of the Halle Victor Hugo as well as the route of the galleries.
In addition to this 3D virtual tour of the event, the organisers have unveiled a completely redesigned website featuring an online catalogue bringing together all the works offered for sale by exhibitors.
The organisers also confirmed that a lot of its cultural programme and partnerships with institutions will go ahead. The Luxembourg Encouragement for Artists Prize (LEAP) will be exhibited at Rotondes in Luxembourg-Bonnevoie from 14 November 2020. The Salon du CAL (Cercle artistique de Luxembourg) is also being held from 1 to 22 November 2020 and a monumental sculpture by Jaume Plensa will be installed this week at the Robert Schuman roundabout.
Guided tours, upon registration, will also be offered by the event's institutional partners (National Museum of History and Art, Centre national de l'audiovisuel, Casino Luxembourg - Contemporary Art Forum, Cercle Cité - Ratskeller) as part of Luxembourg Art Week.
The conferences initially planned at the Halle Victor Hugo will be recorded and broadcast on the website and, in preview this year, the Creative Club will be fully digitalised and accessible on the virtual platform.
This digital offer will be available from 9 to 22 November 2020.