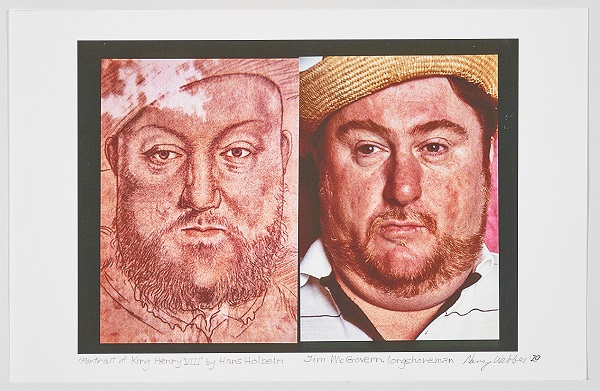 The Museum Project; Credit: MNHA
The National Museum of History and Art, widely known by its French abbreviation MNHA, has announced the opening of its new temporary exhibition "The Museum Project"; the free exhibition will run from 29 September 2020 until 26 September 2021.
The Museum Project is a philanthropic association of US photographers, established in 2012 by the Californian photographers Robert von Sternberg and Darryl Curran, with the goal of expressing gratitude towards institutions that support the photographic art form. Through the project, participating artists or their representatives donate vintage and contemporary prints of their work to museum collections of their choice.
Since its origins in October 2012, The Museum Project has donated over 6,095 photographs to 215 institutional permanent collections of fine art in 50 US states, Australia, Canada, France, the United Kingdom, Ireland, Luxembourg and Switzerland.
In June 2020, the MNHA received a total of 60 works by twelve contemporary artists: Barry Andersen, Darryl Curran, Robert Fichter, Suda House, Victor Landweber, Kenda North, Sheila Pinkel, Bonnie Schiffman, Michael Stone, Robert von Sternberg, Melanie Walker and Nancy Webber. This is the first time a selection of 38 photographs from this donation is presented, reflecting a multitude of contemporary perspectives and a rich assortment of styles, concepts and photographic materials.
Admission to the exhibition is free.