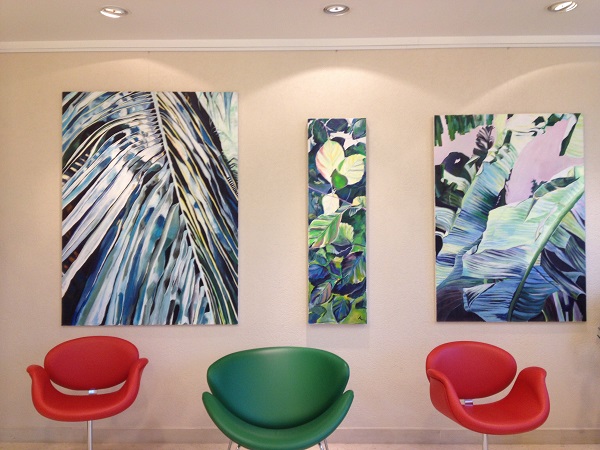 Luxembourg-based Fortuna Banque has announced that local artist Anouk Weber is currently exhibiting her works at the bank's counters.
Fortuna Banque regularly hosts exhibitions of Luxembourg artists in its premises throughout the year. It is now the turn of Anouk Weber to exhibit her works at the bank.
Fifteen canvases are exhibited, mixing various universes: nature, local and exotic, lava flowing in the ocean, faces, sports emotions... Anouk Weber's paintings are "freeze frames" that suspend time and capture fleeting moments of joy.
The exhibition is open to everyone, Monday to Friday from 08:15 to 16:30, and will run until the end of March.
The bank is located at 130-132 Boulevard de La Petrusse, L-2330 Luxembourg.