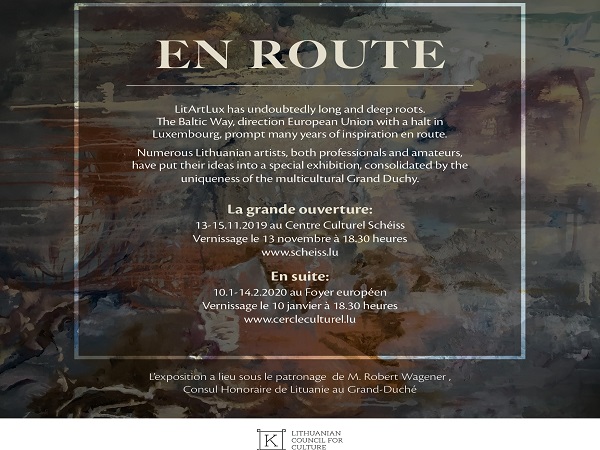 Credit: LitArtLux
LitArtLux, a group of Lithuanian artists living in Luxembourg, will be exhibiting their symbolic art chain "En Route" to celebrate the 30th anniversary of the Baltic Way.
These artists have created a symbolic art chain made up of paintings, photographs, jewellery, paper craft and ceramics. "En Route", sponsored by the Lithuanian Council for Culture and under the patronage of Robert René Wagener, Honorary Consul of Lithuania in Luxembourg, will have several stops along its journey.
The official opening will take place on Wednesday 13 November 2019 at 18:30 at the Schéiss cultural centre (142 Val Sainte-Croix, 1370 Luxembourg). The exhibition will run at the centre until 15 November 2019. Then, from 10 January until 14 February 2020, the exhibition will move onto the Foyer européen (10 Rue Heinrich Heine, 1720 Luxembourg), where the opening will be held on 10 January 2020 at 18:30.