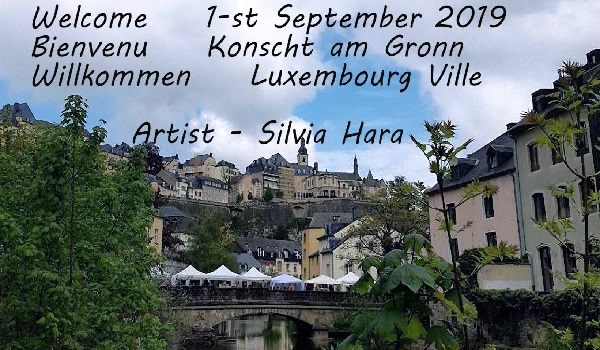 Bulgarian artist Silvia Haralambova has announced that she will be exhibiting her works at the upcoming "Art in the Grund" event, taking place on Sunday 1 September 2019 in Luxembourg-Grund.
The contemporary Bulgarian artist, who will be residing in Luxembourg between September 2019 and June 2020, will exhibit her textile works at the artistic event this Sunday.
Silvia Haralambova works in the field of fine and applied art. She has attributed her life-long passion for art to her grandfather's past career as a textile designer and draws inspiration for her works from traditional Bulgarian folklore and ancient cultures, as well as nature. She has participated in artist-in-residence programmes across Europe and exhibited her works in galleries in the USA and Canada as well as in Europe.
Art in the Grund ("Konscht am Gronn") is an open-air art gallery held on the first Sunday of each month (this year from May to October). The event presents the opportunity for visitors to meet with international artists, such as Silvia Haralambova, who will be displaying their sculptures, paintings, drawings and photographs.