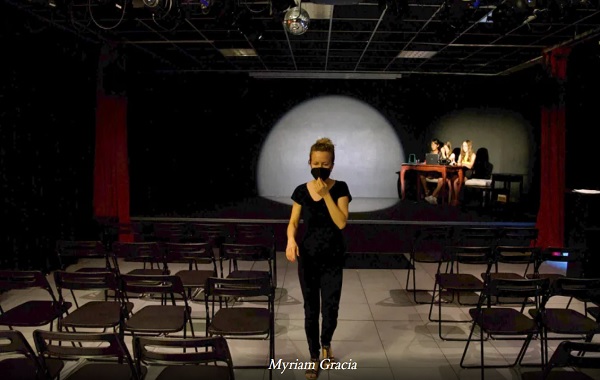 Myriam Gracia, who will teach the new English-language youth theatre classes; Credit: Ecole de Théâtre
The Ecole de Théâtre in Luxembourg-Neudorf has announced that it is hosting an open day on Tuesday 13 September 2022 from 17:00 to 19:00.
Attendees will have the opportunity to speak with teachers and the reception team, look around the premises on 595 Rue de Neudorf, L-2220 Luxembourg and learn about the various youth classes (for eight- to sixteen-year-olds) and adult classes. Theatre professionals will be present to discuss the pedagogy and an accessible training programme.
In addition to the upcoming open day, the theatre school recently announced that it will offer English-language theatre classes for young people (aged eight to eleven).
These classes, led by Miss Myriam Gracia, will take place at Théâtre Le 10 every Tuesday from 13:50 to 15:20, starting on Tuesday 27 September 2022. The last day of classes will be Sunday 25 June 2023, after pupils have put on a show.
To register, fill out the relevant form on the theatre school's website: https://ecoletheatre.lu/new-english-theater-courses-for-young/