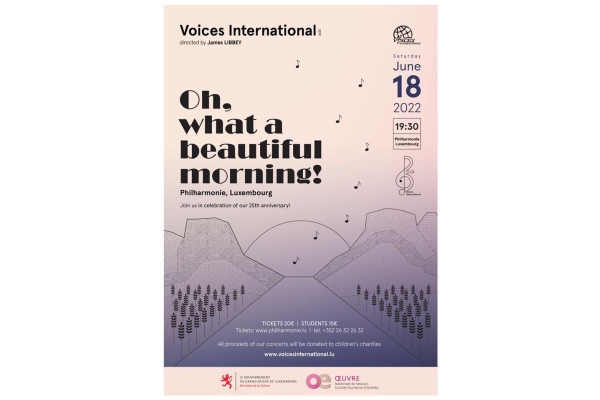 Credit: Voices International
Voices International, the international choir based in Luxembourg with members representing 35 different nationalities, has announced that they will perform "Oh, what a beautiful morning!" as part of its 25th Anniversary celebrations on Saturday 18 June 2022 at 19:30 at Philharmonie Luxembourg.
Directed by James Libbey, a music and theatre teacher at the International School of Luxembourg (ISL), the concert will present their brand-new repertoire of diverse and multilingual songs.
Tickets can be purchased for €20 for adults and €15 for students from www.philharmonie.lu or tel: 2632 2632.
All proceeds from the concert will be donated to children's charities.
More information is available online via: www.voicesinternational.lu.