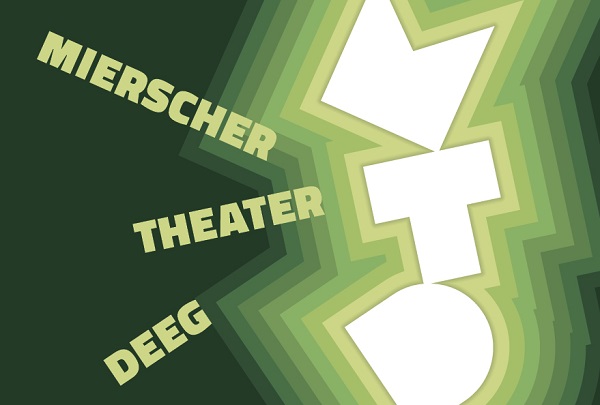 The Mierscher Kulturhaus has announced the launch of the "Mierscher Theaterdeeg" (Mersch Theatre Days), which will run from 6 to 9 May 2021.
For four whole days, the Mierscher Kulturhaus and the Centre National de Littérature (CNL) will revolve around contemporary theatre in Luxembourg. The focus is on the authors, their writing for the theatre and their encounters with the public.
In addition to performances of theatrical productions, writers will present their new plays, give spectators a glimpse into their writing process and present their thoughts on theatre. For instance, Larisa Faber, a Romania-born Luxembourg author, actress and director, will present her new play and her speech, and Olivier Garofalo, a Luxembourg-born author and playwright, will read from his new text.
In two round tables, directors, authors and playwrights will come together to address questions such as: How do writers and directors work together? What forms and formats can a text take? How is historical and journalistic research implemented on stage?
Programme highlights include:
- A meeting with Larisa Faber, who will talk about her professional path and present her new play and speech, on Thursday 6 May 2021 at 19:30. Moderated by Nathalie Jacoby, this evening will be held in English.
- A reading from the play "Under the Sun" by Elise Schmit on Sunday 9 May 2021 at 19:00. This play, which is in Luxembourgish and English, is a collaboration between Elise Schmit, author of stories, plays and poems, and English actor Adrian Decosta. It is set to premiere at the Théâtre National du Luxembourg in October 2021.
Synopsis: The sun is shining all the time; the world is a single climate catastrophe. Ozone levels are so high that you are only allowed to go outside for a short time. Under these extreme conditions, Under the Sun asks about the possibilities of a shared existence.
For further information, including the full programme, visit www.kulturhaus.lu.
This project is supported by Luxembourg's Ministry of Culture as part of the Neistart Lëtzebuerg economic recovery plan.