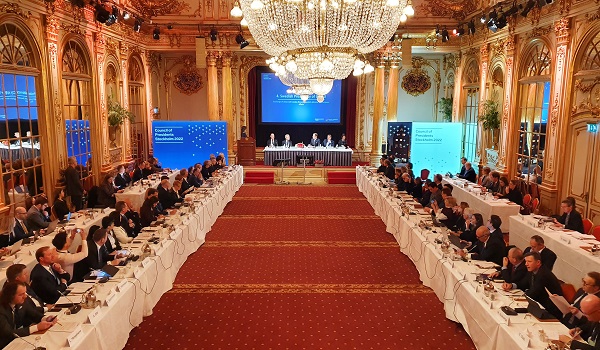 Credit: FEDIL
As a member of the Confederation of European Business, known more widely as BusinessEurope, the multisectoral business federation FEDIL - The Voice of Luxembourg's Industry took part in the Council of Presidents of BusinessEurope in Stockholm, Sweden on Thursday 24 and Friday 25 November 2022.
The event was held in particular with a view to preparing the next presidency of the Council of the European Union (EU).
The presidents of BusinessEurope's 40 member federations (including FEDIL) gathered in Stockholm at the invitation of the Confederation of Swedish Enterprise. They presented their priorities for the future Swedish Presidency of the Council of the EU to Prime Minister Ulf Kristersson and Minister for European Affairs Jessika Roswall. They also discussed how the EU should support industry during the energy crisis while preserving the Single Market with Commissioner Thierry Breton.
On this occasion, the presidents adopted the "Stockholm Declaration" in which they "urge the European Union to focus on its basic principles: peace and prosperity through trade and economic integration". They continued: "An environment that is attractive for investments in Europe generates long-term growth and facilitates job creation is essential to achieve these goals, and support the ever so-needed transition towards a greener and more digital society. Europe urgently needs a comprehensive competitiveness strategy. These are the short-term needs and longer-term challenges that imperatively need to be addressed during the Swedish Presidency".
BusinessEurope President Fredrik Persson elaborated: "European companies urgently need emergency measures on energy and regulatory breathing space. The current crisis is dramatically exacerbating the risks of Europe's deindustrialisation. We need a game-changing solution at EU level to mitigate skyrocketing energy prices, such as urgently considering a temporary decoupling of electricity prices from gas prices. Moreover, the Swedish Presidency must join forces with the Commission and the European Parliament to ease the legislative burdens for companies, for example by ensuring that the future EU rules on due diligence are manageable for larger companies and bearable for SMEs".