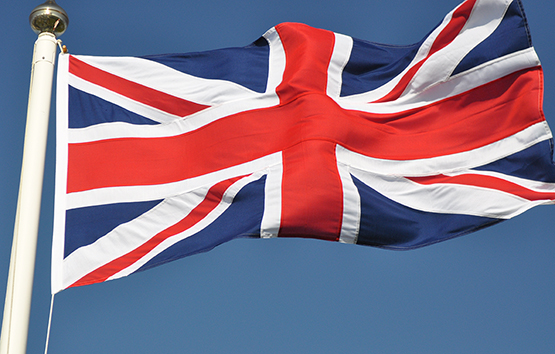 The International Mouvement Idamange - Luxembourg has confirmed that it is organising a protest today, Friday 14 May 2021, outside the British Embassy in Luxembourg city, between 12:00 and 14:00.
The demonstration is being held ​​to denounce what the organisation describes as Britain's "blind support for the dictatorial and bloodthirsty regime led by the RPF in Rwanda". This event, which is being held simultaneously in several cities around the world, will also be to express opposition to the holding of the next Commonwealth Heads of State Summit (CHOGM 2021) to be held in Rwanda.
The organisation's press release stated the following
"On February 15, 2021, Madame IDAMANGE Yvonne Iryamugwiza, a mother of 4 children, also a survivor of the Tutsi genocide was brutally arrested at her home in Kigali in Rwanda and got imprisoned for having dared to challenge the current Rwandan regime.
Through her videos on her You-Tube channel, Ms. Idamange publicly denounced the atrocities and injustices that the Rwandan dictatorial regime, through its spontaneous and arbitrary measures, has been ruling the country.
These videos were viewed by at least more than one hundred thousand followers every day so that a spontaneous movement of awareness for rights and citizen resistance was born, the INTERNATIONAL IDAMANGE MOVEMENT.
This INTERNATIONAL IDAMANGE MOVEMENT champions legitimate claims in a context where all Rwandan government critics and political opponents are either forced into exile, imprisoned, declared missing or otherwise killed.
For the third consecutive time, IDAMANGE MOVEMENT, due to its networks of supporters and members based on five continents, is again organizing physical or in streets and an online protests.
This is a "Global Protest" as they will be simultaneous rallies in several major cities around the world on Friday, May 14, 2021, from 3pm to 5pm on Paris, Brussels and Kigali times.
In total, 20 countries are involved in this Global Protest namely Belgium, UK, South Africa, Australia, Canada, Germany, Netherlands, Malawi, Zambia, Norway, Malawi, Sweden, USA, Zambia and Switzerland. The Global Protest will continue on ONLINE and LIVE on the following Saturday on May 15, 2021 from 5:00 pm to 7:00 pm based on Paris, Brussels and Kigali times.
The purpose of the "Global Protest" that has started on February 16, 2021 has a two-word mission.
1. Alerting the World and Rwandans about the worrying nature of the massive degradation of human rights in Rwanda under the international community 's indifference.
2. Mobilizing the conscience of Rwandan citizens so that they could find courage and confidence in themselves for a collective resistance to regain their stolen rights from the hands of the Rwandan oppressive regime."