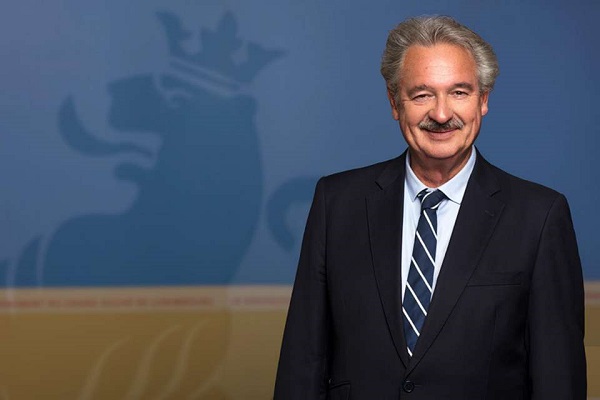 Jean Asselborn, Luxembourg's Minister of Foreign and European Affairs; Credit: SIP
In a show of solidarity, Luxembourg has pledged €1.85 million to the humanitarian response to the crisis in Yemen.
On Monday 1 March 2021, Luxembourg's Minister of Foreign and European Affairs, Jean Asselborn, participated via video conference in the high-level pledging event for the humanitarian crisis in Yemen, hosted by Sweden, Switzerland and the United Nations (UN). During his speech, Minister Jean Asselborn announced a contribution of at least €1.85 million from Luxembourg in 2021 to support the response to the crisis in Yemen, which is considered the worst humanitarian crisis of our time. Under the coordination of Luxembourg's Minister for Development Cooperation and Humanitarian Affairs, Franz Fayot, this support will be channeled through the World Food Programme (WFP), the International Committee of the Red Cross (ICRC) and the UN's Yemen Humanitarian Fund (YHF), as well as through non-governmental organisations.
Luxembourg's Foreign Minister raised deep concerns over the brutal escalation of the fighting in Yemen and called for an immediate end to the offensive launched by the armed Houthis group against the Ma'rib Governorate, which is putting the lives of millions of civilians in danger. "Only a negotiated political solution, involving all the parties concerned, including civil society, women and young people, can end the conflict in Yemen", stressed Minister Jean Asselborn, who also reaffirmed Luxembourg's support for the efforts of the UN Special Envoy for Yemen, Martin Griffiths.
On the sidelines of the donors' conference, Minister Jean Asselborn met with his counterpart from Yemen, Ahmed Awad bin Mubarak, via video conference. Luxembourg's Foreign Minister welcomed the formation of a new Yemeni government on 18 December 2020 and strongly condemned the attack on this new government when it arrived in Aden on 30 December. Minister Jean Asselborn inquired about the state of inter-Yemeni negotiations, as well as the possibilities of regional mediation. The two ministers welcomed the renewed diplomatic commitment of the United States in favour of a resolution of the conflict. Luxembourg's Foreign Minister expressed concern over what his Yemeni counterpart described as a marked deterioration in the situation on the ground since the signing of the Stockholm Agreement in December 2018.