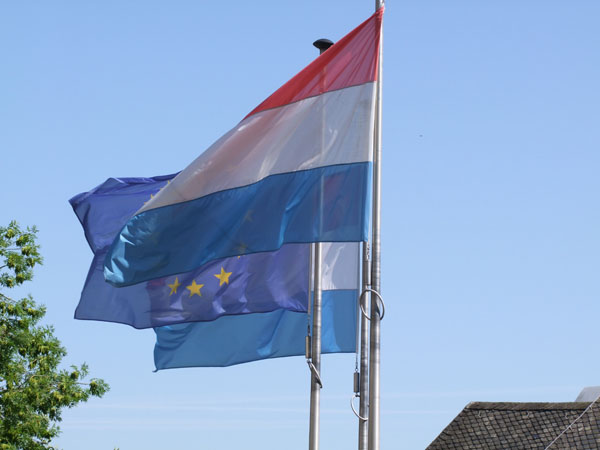 In an open letter to Prime Minister Xavier Bettel, Luxembourg's six Members of the European Parliament (MEP) called for the pursuit of an effective legal instrument to ensure respect for the rule of law in the European Union (EU).
Luxembourg's MEPs, Marc Angel (LSAP / S&D), Charles Goerens (DP / Renew Europe), Christophe Hansen (CSV / PPE), Tilly Metz (Green Party / Greens–European Free Alliance), Monica Semedo (DP / Renew Europe) and Isabel Wiseler-Lima (CSV / PPE), issued an open letter this morning to Prime Minister Xavier Bettel in relation to interinstitutional negotiations on the European multiannual financial framework (MFF) for the period 2021-27 and the "Next Generation EU" recovery plan.
According to the MEPs, the COVID-19 crisis has revealed that "democratic values ​​remain fragile in the world and that respect for the rule of law is not a given, not even in Europe". They argued that the pandemic has been used by some EU Member State governments to strengthen measures "which have proven to be contrary to the fundamental values ​​defended by the European Union", citing examples of restrictions on individual freedoms and respect for minorities.
"And yet the Union does not currently seem to give itself the means to oppose the endangerment of fundamental freedoms for millions of European citizens", continued the letter. The six MEPs thus advocated the European Commission's idea of "a reverse qualified majority voting system to condition the budget to respect the rule of law". It is under reverse qualified majority voting that decisions on most sanctions are taken. If such a legal instrument is not found to address these measures, "it is the legitimacy and the very existence of the European institutions that may ultimately be jeopardised".
Regarding the upcoming negotiations on the MFF and the stimulus fund, Luxembourg's MEPs stressed the need to "defend the principle of conditionality". A lack of agreement in the European Council over the MFF is "worrying but should not, however, slow us down in our demands since it is the future of Europe which is in play". They added that whilst job retention and the economy were "crucial issues", these "will not alone lead to a peaceful, inclusive and supportive Europe".
The MEPs concluded by urging Luxembourg's Prime Minister to bring this initiative before the Council and "make this proposal a red line for the Grand Duchy of Luxembourg so that our political instruments can acquire an effective lever to guarantee respect for the rule of law in Europe".