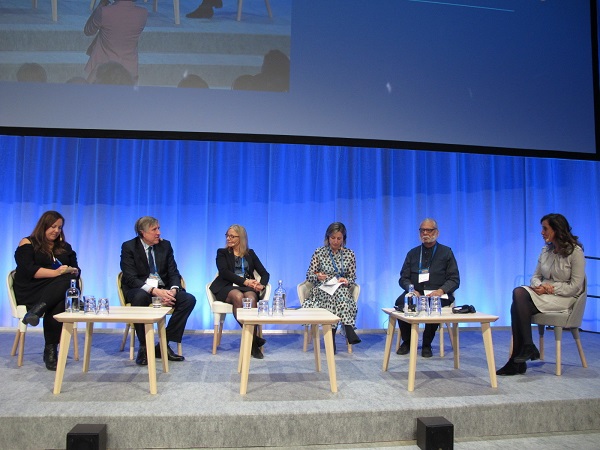 François Bausch (2nd from left) at the 3rd Global Ministerial Conference on Road Safety; Credit: MMTP
From 18 to 20 February 2020, Deputy Prime Minister and Minister of Mobility and Public Works, François Bausch, represented Luxembourg at the 3rd Global Ministerial Conference on Road Safety in Stockholm.
The aim of the conference is to provide a global forum for legislators to allow them to discuss priorities and best practices in road accident prevention. The main objective is to encourage member states of the United Nations (UN) to adopt effective laws and strategies to avoid accidents and improve road safety for all road users.
François Bausch first attended a pre-event organised by the European Federation of Road Traffic Victims (FEVR), chaired by the Luxembourger Jeannot Mersch, as well as the annual meeting of the World Health Organization's (WHO) Global Network for Road Safety Legislators.
Subsequently, Minister Bausch participated as a speaker in the round table "Promoting Sustainable Cities and Communities", where he discussed how a significant majority of the world's population will live in urban centres in the medium-term. In this context, he stressed the importance of giving back cities to citizens instead of cars and insisted on the need to redesign and recreate agglomerations.
François Bausch stated: "What good are 500 horses in getting me to move 500 metres in the centre? We must bet on multimodality, intelligently combine all means of transport, finally make more room for soft mobility and thereby considerably increase the quality of life of city dwellers".