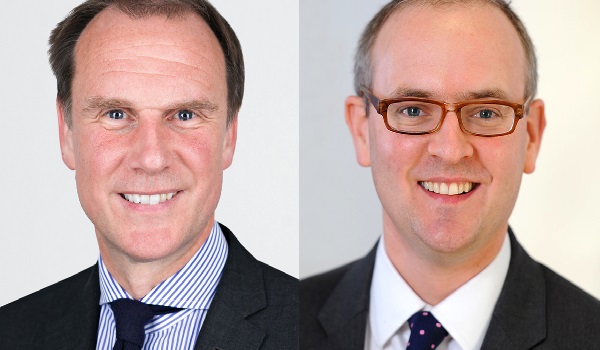 L-R: Alan Mathewson, CEO of Brown Shipley; Oliver Phillips, CEO of NW Brown; Credit: KPL epb
KBL European Private Bankers (KBL epb), a pan-European private banking group headquartered in Luxembourg, announced today that its UK affiliate, Brown Shipley, has signed an agreement to acquire NW Brown & Co. Limited, a boutique wealth manager with over €1 billion in assets under management.
The acquisition of NW Brown, which employs some 75 staff in two UK offices, marks the KBL epb group's fourth acquisition in the UK in the past four years – over a period when the group has also made major acquisitions in Belgium and the Netherlands.
NW Brown, founded in Cambridge in 1974, provides financial planning and investment management services to wealthy individuals and their families, while also extending corporate solutions.
The acquisition, which remains subject to regulatory approval, is expected to close by the end of the third quarter of this year, increasing Brown Shipley's total assets under management to over €10 billion. Following closing, NW Brown will be fully integrated into Brown Shipley in 2020, complementing the bank's six existing offices with a new hub in East Anglia.