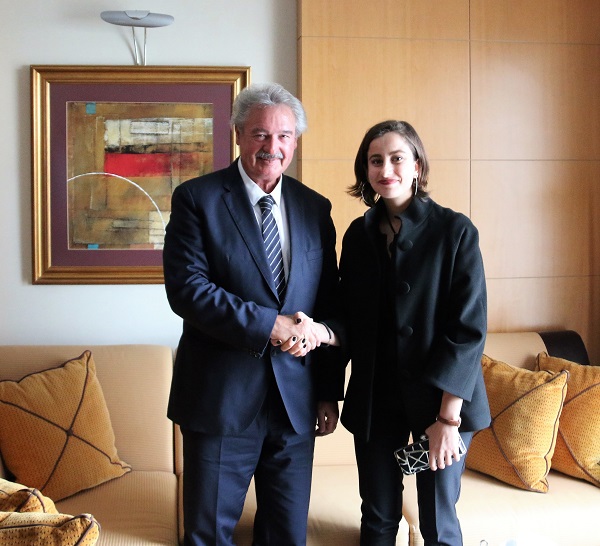 (L-R): Minister Jean Asselborn; Cuma Ravdanur; Credit: MAEE
On Tuesday 15 January 2019, Luxembourg's Minister of Foreign and European Affairs, Immigration and Asylum, Jean Asselborn, continued his two-day visit of Turkey, where he had been invited by Turkey's Foreign Minister Mevlüt Çavuşoğlu.
After his meetings with the Turkish authorities on Monday, the minister met Ravdanur Cuma, a young refugee woman from Syria, on Tuesday. The Ravdanur Foundation, which she established in 2017, contributes through its projects focused on education, health and early childhood protection in post-conflict areas to promote the education of Syrian girls and to prevent their exposure to sexual violence.
The discussion made it possible for the minister to take stock of the socio-economic integration of more than 4 million refugees, which represents a real challenge and raises more and more social tensions.
Minister Asselborn highlighted the project of empowering women through vocational training, which is implemented by the NGO RET and financed by Luxembourg Cooperation. This project benefits both Syrian and Turkish women in Kilis town, near the border with Syria.
Due to air traffic disruptions as a result of poor weather, Minister Asselborn had to cancel his trips to Gaziantep and Kilis.