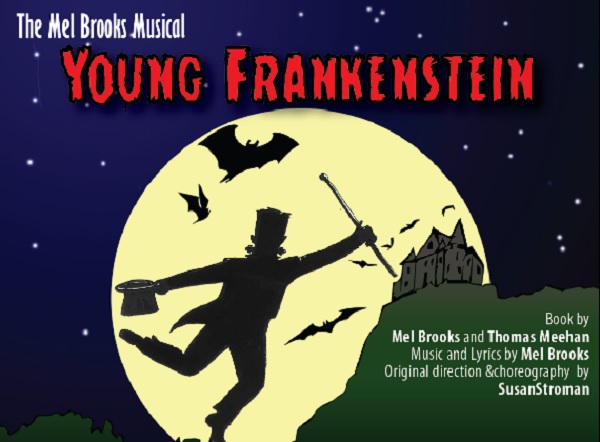 Chronicle.lu, in collaboration with Pirate Productions, are offering a FREE pair of tickets to one of the fofthcoming performances of a stage production of "Young Frankenstein – The Musical", from 8-11 November at the Kinneksbond cultural centre in Mamer (42 route d'Arlon); to win your FREE tickets, see below.
Synopsis: Respected medical lecturer Dr. Frederick Frankenstein learns that he has inherited his infamous grandfather's estate in Transylvania. Arriving at the castle, Dr. Frankenstein soon begins to recreate his grandfather's experiments with the help of servants Igor, Inga and the fearsome Frau Blücher. After he creates his own monster, further complications ensue with the arrival of the doctor's fiancée, Elizabeth Benning. The local villagers attempt to destroy the monster, who escapes and kidnaps Elizabeth. Desperate to save his creation, Frederick proposes a highly risky brain transference procedure with somewhat surprising results.
Young Frankenstein contains some adult themes and language and may not be suitable for young children.
Performances: 19:30 on 8, 9 & 10 November; 14:30 on 10 & 11 November.
Tickets (Adults €25, Children and Students €12.50) are now on sale online at www.pirateproductions.lu or email: tickets@pirates.lu or tel: 356339
To apply for your FREE tickets to "Young Frankenstein – The Musical" from 8-11 November 2018, please enter below (requires registration & log-in). Please enter your gsm/mobile telephone number and state which performance you would prefer to attend (excl Fri evenings and Sat evening).
The draw will be made at 13:00 on Monday 5 November. Winners will be contacted directly. Winning tickets will be available at the venue on the day.