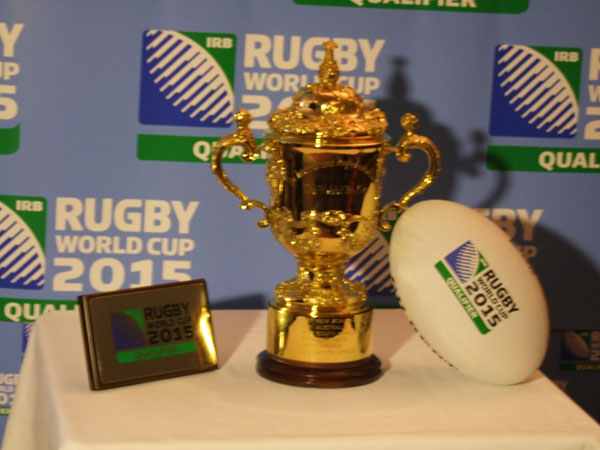 With all but two teams having now played two games each in the pool stages of the 2015 Rugby World Cup, 19 of the 48 games have now been played, almost 50% of the total.
While South Africa were stunned by Japan during the first week-end, the games since then have seen fewer shocks. Yes, Scotland were losing at half-time to a spirited USA team, but eventually won and even gained a bonus point. Argentina defeated Georgia who had triumphed on the opening week-end, and Italy overcame a spirited Canada team.
But the match of the week-end was undoubtedly England against Wales at Twickenham on Saturday. England, the Rugby World Cup hosts, had home advantage; Wales were without talisman Leigh Halfpenny but had the "Gatland effect". With the match seeing Wales' playing resources decimated even more with two players stretchered off and another leaving with a dislocated shoulder, there was no way that Wales could win the match, or was there?
England's manager, Stuart Lancaster, has not been able to settle on a first-choice out-half, recalling the apparently previously dropped Owen Farrell for this crucial match - Australia are also in this same group, with only 2 sides going through (Australia have won the RWC twice and England once) - and putting rugby league convert Sam Burgess in for his first start. On the other side of the coin, Wales' manager Warren Gatland has already had to call up for squad reinforcements as the injury crisis mounts.
However, Wales' second half performance meant that they triumphed against all the odds to emerge winners 28-25 at the final whistle. This means that England have to defeat Australia next saturday to have any hope of going through to the knock-out stages. It is also entirely feasible that England defeat Austrlia and Australia defeat Wales, ensuring that bonus points will be the deciding factor. However, at this stage the pressure is all on England, with Wales and Australia in the driving seat(s).
To get to England to attend the Rugby World Cup, fly by Luxair direct to LondonCity airport. See www.Luxair.lu for details.