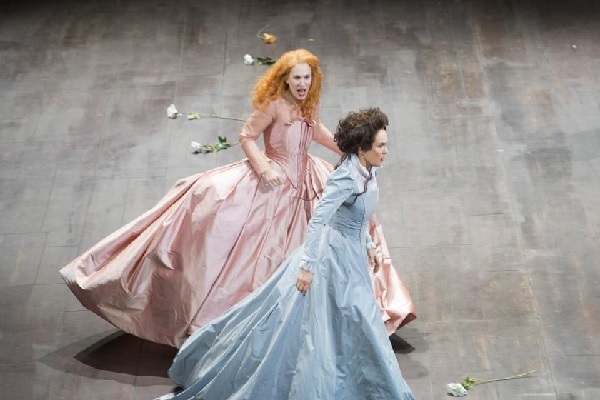 Details:
Kinepolis Luxembourg screens performances from the New York Metropolitan Opera in High Definition (HD) on the big screen, at Ciné Utopia in Luxembourg-Limpertsberg, Kinepolis Kirchberg and Kinepolis Belval.
Performances from the 2019/20 season are broadcast to Kinepolis Belval with French subtitles, with those at Ciné Utopia and Kinepolis Kirchberg having English subtitles.
This is a unique opportunity for lyrical art lovers to see these famous opera productions. Prior to each performance/broadcast, Kinepolis offers a cocktail reception for all ticket-holders.
All screenings will start at 18:55 (unless otherwise stated) on the following dates.
PROGRAMME
Sat 12 Oct 2019: Turandot (Italy, 203 min)
Sat 26 Oct 2019: Manon (France, 252 min)
Sat 9 Nov 2019: Madama Butterfly (Italy, 213 min)
Sat 23 Nov 2019: Akhnaten (USA, 236 min)
Sat 7 Dec 2019: The Magic Flute (117 min)
Sat 11 Jan 2020: Wozzeck (Austria, 117 min)
Sat 1 Feb 2020: Porgy and Bess (USA, 220 min)
Sat 29 Feb 2020 @ 17:55: Agrippina (Germany, 250 min)
Sat 14 March 2020 @ 17:55: Der Fliegende Holländer (Germany, 164 min)
Sat 11 April 2020: Tosca (Italy, 197 min)
Sat 9 May 2020: Maria Stuarda (Italy, 186 min)
Venue: Ciné Utopia in Luxembourg-Limpertsberg, Kinepolis Kirchberg and Kinepolis Belval
Organiser: Kinepolis Luxembourg
Price: Tickets cost €33 per performance (€28 reduced)
Reservations: Tickets available from www.kinepolis.lu
URL: For details, see For full details, see www.kinepolis.lu