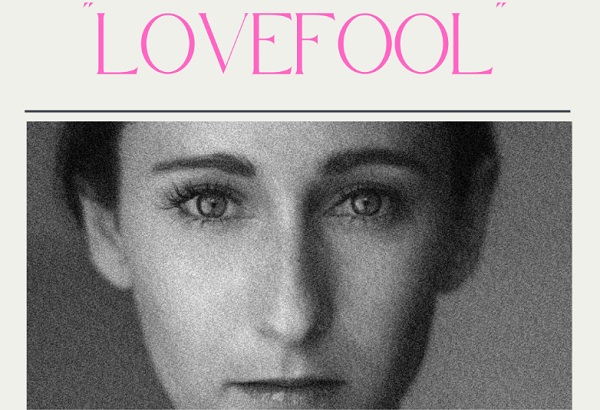 Details:
Performances of "Lovefool", the new English-language one-woman play written and directed by Lithuanian-Luxembourg filmmaker and actress Gintare Parulyte, will take place at the Théâtre National du Luxembourg on the following dates: on 26 November at 20:00 (opening night), on 27 November at 17:00 and on 30 November and 7 and 8 December 2022 at 20:00.
The play stars London-based Croatian-American theatre maker and actress Kristin Winters as Grace, a young woman who is hungry for affection and looking for love in the wrong places. "Lovefool" explores with brutal vulnerability and humour the effects of toxic masculinity and inequality, as well as life governed by often confusing gender expectations. It is also about hope for a better world and the power of (self-) awareness and radical honesty as tools to heal and be able to lead a life filled with true love, self-respect and purpose.
In the words of Gintare Parulyte, "Lovefool" is "an intimate, witty, and unapologetically honest feminist play about topics ranging from trauma to addictions and empowerment".
The production has received support from the National Culture Fund (FOCUNA) and Luxembourg's Ministry of Culture. It was first performed at the 2021 Monodrama Festival.
Further information and tickets are available at: https://www.tnl.lu/copie-de-zauberberg.
Venue: Théâtre National du Luxembourg (194 Route de Longwy, 1940 Luxembourg)
Organiser: Théâtre National du Luxembourg
Price: See website
Reservations: See website
URL: For details, see https://www.tnl.lu/copie-de-zauberberg