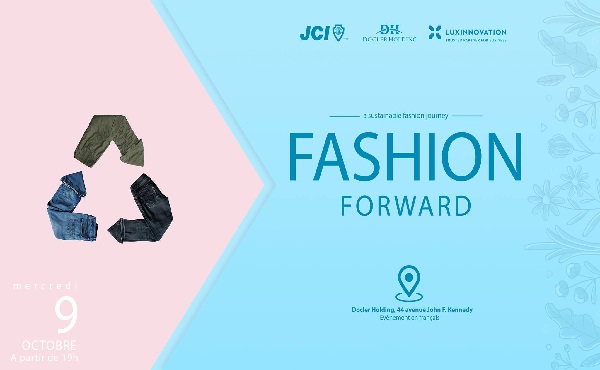 Details:
In the framework of the Fashion Industry week, the Junior Chamber International (JCI) Luxembourg, Luxinnovation, Luxembourg Creative Industries Cluster, Luxembourg Cleantech Cluster and Docler Holding Luxembourg are organising a roundtable debate on the fashion industry, pollution and sustainable solutions for eco-friendly consumption on Wednesday 9 October 2019 at 19:00.
Roundtable with Flavia Carbonetti, creative director of Einfühlung and Coup de Coeur CYEL 2019, Lidia Leu Sarritzu, vegan shoes designer for the brand BLANLAC, Stylianee Parascha, a revolutionary fashion designer at Fashion Revolution Luxembourg, and Charles-Albert Florentin (panellist), Manager of Luxembourg Cleantech Cluster. Jean-Michel Gaudron, Head of Content & Events at LuxInnovation, will moderate the debate.
The roundtable, given in French, is free but registration is required at https://www.weezevent.com/fashion-forward-a-sustainable-fashion-journey?fbclid=IwAR3gcJoUrz6wmkqDcSCUTHfz3cjW0ZZ5-pj7_8B4Fay_C1pKsjIs5_mfqp0.
Venue: Docler Holding (44 Avenue John F. Kennedy, 1855 Luxembourg)
Organiser: JCI
Price: Free
Reservations: See above