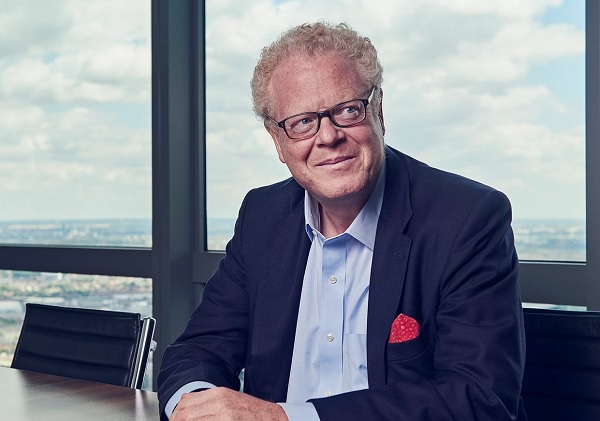 Details:
The Institute for Financial Integrity and Sustainability (IFIS) is holding a conference and lunch with Michael Cole-Fontayn, Chairman of the Association for Financial Markets in Europe (AFME) on Thursday 1 October 2020 at Golf-Club Grand Ducal, from 12:00 to 14:00: POSTPONED.
During this event, Michael Cole-Fontayn will address the topic "Purpose in Financial Services", looking at why wholesale banking does not have to change.
Michael Cole-Fontayn previously spent 35 years with BNY Mellon, the last seven as Chairman for Europe, Middle East & Africa. In addition to his role at AFME, he is currently Chairman of the Chartered Institute of Securities and Investment (CISI), a member and co-chair of the Wholesale Banking Group of the European Financial Services Chairman's Advisory Council, a member of the Advisory Council and the Financial Services Skills Taskforce of TheCityUK and of the FICC Markets Standards Board Advisory Council. Mr Cole-Fontayn is also a member of the Official Monetary and Financial Institutions Forum Advisory Board and a Board and Executive Committee Member of the Global Financial Markets Association. He is Trustee of the mental health charity, the Charlie Waller Memorial Trust, and of the education charity, Engage with China Ltd. He was recently awarded an Honorary Degree of Doctor of Science (Honoris Causa) from Cass Business School.
Registration will start at 12:00 with the guest speaker starting at 12:15. The lunch costs the lunch costs €55 per person for IFIS members and €85 per person for non-members, to be paid in advance to the account: BCEELULL LU06 0019 3055 2757 2000 or at the event itself via SumUp. On request, a certificate of participation will be provided.
Registration is mandatory at https://www.ifis.lu/events.
Venue: Golf-Club Grand Ducal (1 Route de Trèves, L-2633 Sennigerberg)
Organiser: IFIS
Price: See above
Reservations: See above