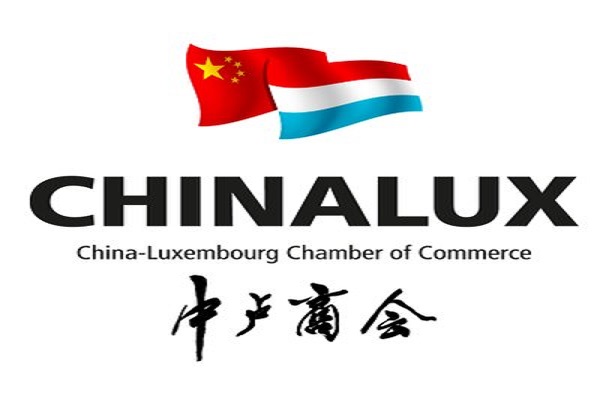 Details:
The China-Luxembourg Chamber of Commerce (ChinaLux) is organising a virtual members cocktail via Zoom on Thursday 1 October 2020, from 17:00 to 18:00.
This event, sponsored by Kaempff-Kohler and Domaine Henri Ruppert, will take place on the occasion of China's National Day and Mid-Autumn Festival, in the presence of the new Chinese Ambassador to Luxembourg, Xiaorong Yang, and recently returned former Consul General of Luxembourg in Shanghai & Executive Director at Luxembourg Trade and Investment Office Shanghai, Luc Decker.
The virtual cocktail will include a surprise culinary tasting box, the contents of which will be explained by two Luxembourgish gastronomy legends. The box should be picked up the day before, on Wednesday 30 September 2020 between 13:00 and 17:00 at Kaempff-Kohler in Niederanven (40 Rue Gabriel Lippmann L-6947; tel.: 474747-1) or Luxembourg City (18 Place Guillaume L-1648; tel.: 268686-1). Attendees should indicate their pick-up location when purchasing a ticket and present their ticket to the ChinaLux team, who will be handing out the boxes. The boxes are best kept cool and fresh in a refrigerator. The contents are a surprise but will include a small bottle of Luxembourg Crémant, some Riesling pâté and more Luxembourgish specialities.
Register by Wednesday 23 September 2020. Limited tickets available for members (€18) and non-members (€36). Registration will close at capacity. To register and purchase a ticket, visit www.weezevent.com/mid-autumn-festival-national-day-members-cocktail. Attendees will receive the Zoom link by email the morning of the event.
Programme
17:00 - 17:05: Welcome Speech by Zhujun (King) Xie, President of ChinaLux
17:05 - 17:15: Speech by Xiaorong Yang, Chinese Ambassador to Luxembourg
17:15 - 17:25: Speech by Luc Decker, Senior Advisor to the Minister at Luxembourg's Ministry of the Economy
17:25 - 17:40: Interview with Henri Ruppert, Domaine Henri Ruppert
17:40 - 17:55: Interview with Christian Kaempff, Kaempff-Kohler
17:55 - 18:00: Q&A
The formalities will be moderated by Jacques Bortuzzo, Vice President of ChinaLux.
Venue: Online (Zoom)
Organiser: ChinaLux
Price: See above
Reservations: See above
URL: For details, see www.weezevent.com/mid-autumn-festival-national-day-members-cocktail