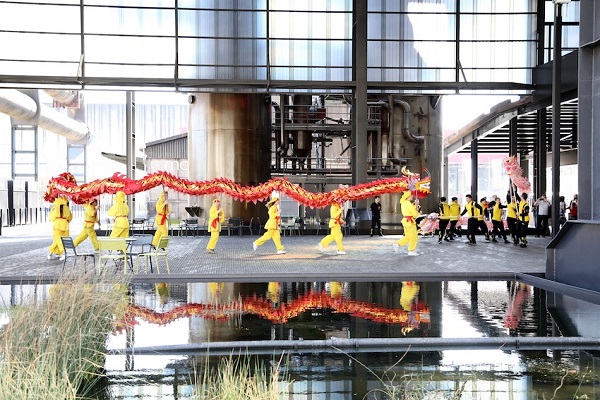 Details:
The China-Luxembourg Chamber of Commerce (China-Lux), together with the Confucius Institute at the University of Luxembourg, will this year hold their traditional Chinese New Celebration on Saturday 26 January 2019 from 13:00 to 16:00 on the Place d'Armes in Luxembourg-ville.
Traditionally this popular event has been held at the Chambre de Commerce in Luxembourg-Kirchberg and has been reserved for the business community; this year, the event has been widened to include the wider public in an open-air setting which will include many Chinese New Year stands and activities for a unique Chinese experience.
A variety of stands demonstrating traditional Chinese arts and pastimes will be set up on the Place d'Armes. Come along and try your hand at Chinese calligraphy, tai chi, Chinese paper cutting and a host of other activities. A selection of culinary specialities, including traditional Chinese New Year dumplings, will also be served – a guaranteed treat for the taste buds.
Chinese Dragon & Lion Dance and Parade
A dragon and lion dance will be performed by the internationally renowned AFDDLC troupe from Paris. After a parade through the streets around the Place d'Armes, the event will culminate in a traditional dance show on the Place d'Armes (performance to start at 14:30).
All these activities are free of charge and there is no need for registration. Everyone is welcome
Venue: Place d'Armes, Luxembourg-ville
Organiser: the Confucius Institute at the University of Luxembourg, with the China-Luxembourg Chamber of Commerce (China-Lux) in support
Price: n/a
Reservations: n/a