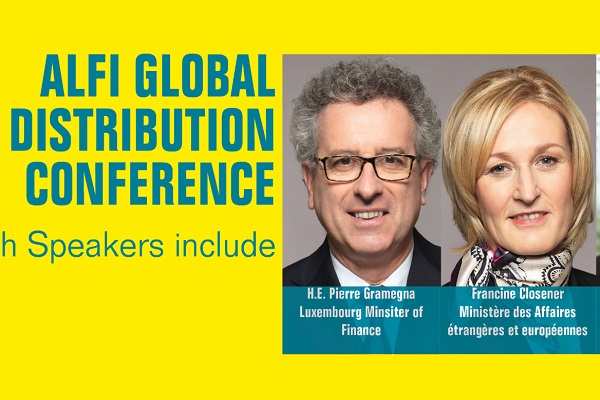 Details:
The Association of the Luxembourg Fund Industry (ALFI) will be holding its Global Distribution Conference on 24 and 25 September 2019 at the European Convention Center Luxembourg.
The two-day conference will once again bring together 50+ senior experts in Global Distribution to share their knowledge on new distribution markets, products, technology and regulation.
At the ALFI Global Distribution Conference 2019, data and automation will be one important subject for discussion. In very practical terms, data handling and interpretation will also become app-rehensible. This edition will also feature new workshops and break-out sessions including dedicated portrayals of the geographical hot spots of fund distribution – the expected and the (perhaps) unexpected regions.
Speakers are expected to include Luxembourg's Minister of Finance Pierre Gramegna, Francine Closener, government advisor to Luxembourg's Ministry of Foreign and European Affairs, and Nicolas Bideau, Ambassador for Switzerland's Federal Department of Foreign Affairs (FDFA), along with industry experts.
Early bird rates are available until 6 September 2019. For more information and to register for the conference, visit https://events.alfi.lu/global-distribution-conference/.
Venue: European Convention Center Luxembourg
Organiser: ALFI
Price: See https://events.alfi.lu/global-distribution-conference/book-now/
Reservations: https://events.alfi.lu/global-distribution-conference/