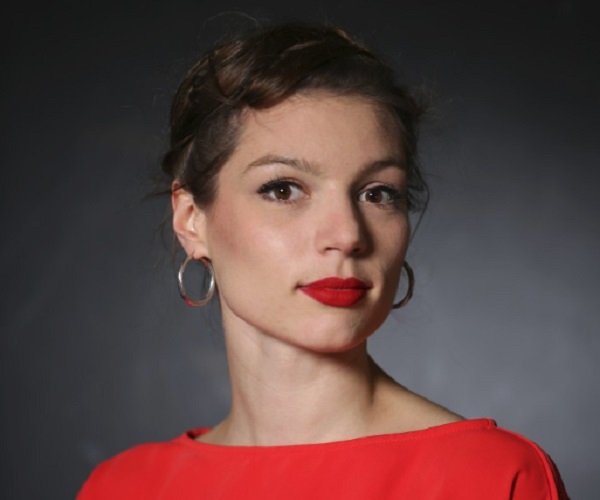 Details:
Dancer and choreographer Elisabeth Schilling will present her piece "FELT" for the first time at Cercle Cité Luxembourg at 20:00 on Thursday 18 April 2019.
A former student of the Conservaroire in Frankfurt as well as the TrinityLaban Conservatoire of Music and Dance and London Contemporary Dance School, Elisabeth Schilling regularly graces the stages of European countries such as the UK, Finland, Norway, Germandy, Belgium and Luxembourg. Next month, she will return to the Grand Duchy for the premiere of FELT, the fruit of collaboration between Elisabeth Schilling and designers Mélanie Planchard and Eric Schumacher.
The show, accompanied by music from Andreas Papapetrou, centres around fabrics, materials and shapes and how they affect and influence human beings. A moving sculpture, a river of materials, an abstract landscape or an amorphous creature: between installation and performance, the inanimate and the living, geometry and fantasy, the interdisciplinary work FELT pays tribute to the sense of touch.
An introduction by curator Simone Stuart will precede the performance, which will be followed by an exchange with the audience at the end.
The performance will take place in the Grande Salle of Cercle Cité. Tickets cost €15 or €8 (reduced) and are available online at luxembourgtickets.lu.
The premiere will be preceded by a dance workshop entitled "From Textures and Materials to Movement" with Elisabeth Shilling, in the Great Hall from 18:30 to 19:30. The workshop will be given according to the needs, ages and interests of the participants. Anyone over the age of 14 can participate. The workshop costs €5 and registration is required via email: inscription@cerclecite.lu.
After the premiere in Luxembourg, FELT will begin an international tour.
Venue: Grande Salle, Cercle Cité Luxembourg
Organiser: Cercle Cité Luxembourg
Price: €15 or €8 (reduced)
Reservations: luxembourgtickets.lu