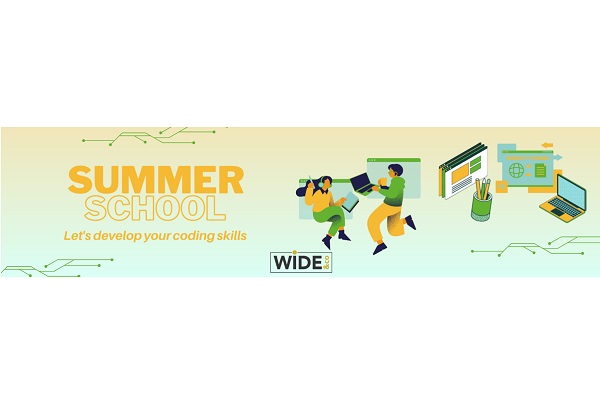 Details:
Women in Digital Empowerment (WIDE) is organising its Summer School for Youth in Esch-Belval from Wednesday 19 to Friday 21 July 2023.
Using Javascript, young people will have the opportunity to try scientific and nature-related experiences while discovering coding.
The sessions will take place each day from 09:30 to 16:30.
The programme is free and open to young people aged thirteen to nineteen. To register, fill our the Google Form here.
Venue: Esch-Belval (details TBC)
Organiser: WIDE
Price: Free
Reservations: See above