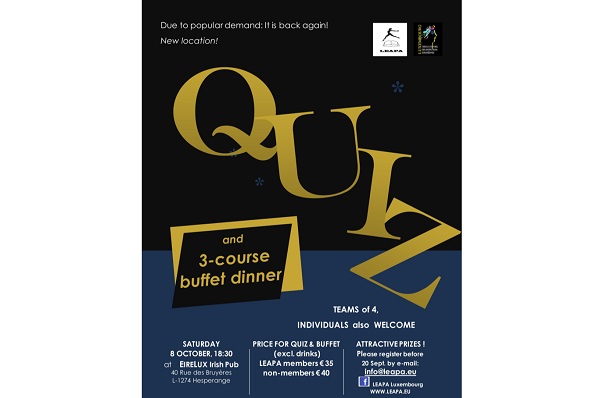 Details:
Back by popular demand, LEAPA's annual Quiz Night will be held on Saturday 8 October 2022 at 18:30 at a new larger location, Eirelux Irish Pub, with a three-course buffet dinner.
The price for the quiz and buffet (excluding drinks) is €35 for LEAPA members and €40 for non-members.
Teams of four; individuals also welcome.
To take part, register before 20 September 2022 via email: info@leapa.eu
Venue: Eirelux Irish Pub (40 Rue des Bruyères, L-1274 Hesperange)
Organiser: LEAPA
Price: See above
Reservations: See above