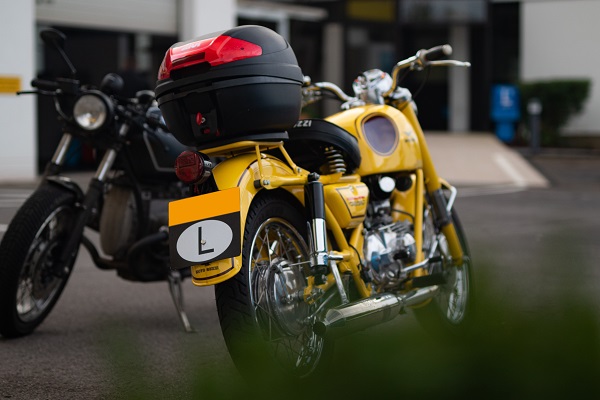 Details:
The ACL MotoClassic classic motorcycles event will return with its second edition on Monday 15 August 2022.
Organised for the first time on 15 August 2019, the ACL MotoClassic will be on the road again this Assumption Day; the departure is scheduled for 15 August 2022 from the ACL's premises in Bertrange.
Dedicated only to motorcycles over 30 years old, this event is intended for lovers of vintage motorcycles and will offer two routes through the landscapes of Luxembourg: a marked route for the most efficient motorcycles and a guided journey for mopeds (<50 cm3) and "ancestors". ACL Classic experts will be available to advise and support participants.
The first ACL MotoClassic event in 2019 brought together nearly 50 enthusiasts.
Those interested in taking part in this second edition should register (mandatory) online by 9 August 2022 at the latest via the ACL website: https://www.acl.lu/en-us/agenda/acl-motoclassic
The participation fee is €12 per person (lunch and drinks not included)
Programme
09:00: Meet at the ACL car park in Bertrange (54 Route de Longwy, L-8080)
09:45: Briefing
10:00: Departure
12:00: Lunch at the ACL Karting de Mondercange
Arrival at the ACL during the afternoon
Venue: ACL (54 Route de Longwy, L-8080 Bertrange)
Organiser: Automobile Club of Luxembourg (ACL)
Price: €12
Reservations: See website
URL: For details, see https://www.acl.lu/en-us/agenda/acl-motoclassic