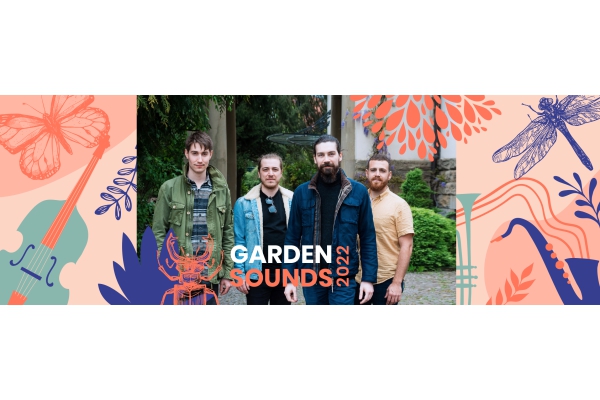 Details:
Cooperations asbl, the organiser of the annual Festival de Wiltz, has announced details of the third edition of its Garden Sounds initiative, which will start on 7 May as part of the cultural programme of Prabbeli, the Wiltz Regional Socio-cultural Centre, and will last until 18 June 2021.
The events, which include concert, readings and workshops, will take place in the Jardin de Wiltz in Wiltz, in north-western Luxembourg.
- Sat. 7 May @ 19:00, ROME (Dark Folk, Luxembourg);
- Sat. 14 May @ 19:00, Gilles Grethen Quartet (Jazz, Luxembourg)
- Sat. 21 May @ 19:00, Condore (Indie/Cinematographic Piano, Belgium)
- Sat. 28 May @ 19:00, ISLE (Dream Pop, the Nederlands)
- Sat. 4 June @19:00, Maz (Rap, Luxembourg)
- Sat. 11 June @15:00, CNL Liesrees fir Kanner (Reading); @19:00, CNL Liesrees: Owesgeflüster (reading)
- Sat. 18 June @11:00, Fête de la Musique: Musikschoul Wooltz (Concert)

Presale tickets cost €14 (€7 for under-26s); tickets cost €16 (€9 for under-26s) at the box office, or €1.50 with a Kulturpass.
Further information is available at www.prabbeli.lu.
Venue: Jardin de Wiltz
Organiser: Cooperations asbl / Prabelli
Price: see above
Reservations: see above