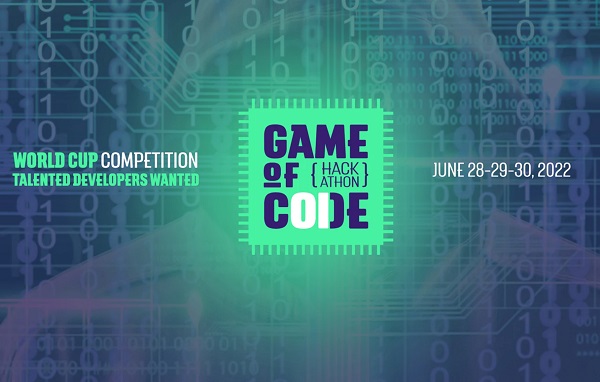 Details:
The IT One team have announced that the seventh edition of the Game of Code hackathon will take place in Luxembourg from 28 to 30 June 2022.
This 36-hour hackathon will bring together developers from around the world ready to challenge themselves and show off their coding skills.
This competition is an opportunity for participants to express their creativity and extend the boundaries of their knowledge by answering the unique challenges created by the event partners.
Due to the COVID-19 pandemic, the hackathon went digital in 2021 and gave the opportunity to open the competition to new international teams.
This year, Game of Code is partnering up with Médecins Sans Frontières (MSF). For each standard team ticket, a part of the registration fees will be donated to the MSF Emergency Fund. This fund allows MSF teams to act immediately wherever they deploy emergency relief in response to major crises.
Developers / developer teams wishing to register for Game of Code 2022 and be in with a chance of winning a €6,000 cash prize and in-kind prizes should register at: https://www.gameofcode.eu/join-the-party
Game of Code's pitching sessions as well as the closing ceremony will take place during ICT Spring, the global tech conference hosted in Luxembourg. All teams participating in this hackathon will receive a free entry ticket to this international conference.
Venue: Luxembourg
Organiser: IT One / Farvest
Price: See website
Reservations: See website
URL: For details, see https://www.gameofcode.eu/join-the-party