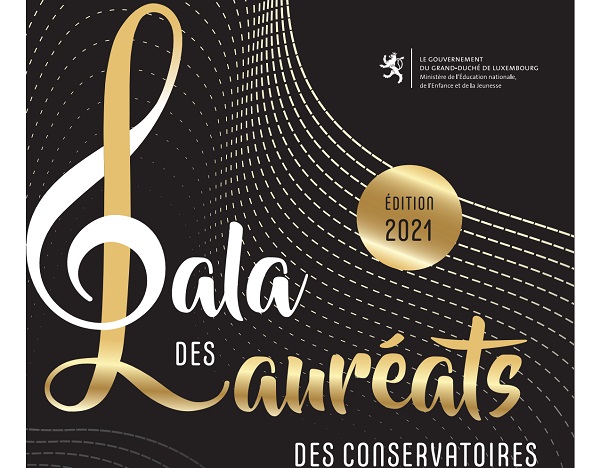 Details:
Graduates from the Conservatories of Music of the cities of Luxembourg, Esch-sur-Alzette and the North (Nord) are performing on stage at the Conservatoire de la Ville de Luxembourg on Thursday 25 November 2021 at 20:00.
Some of the best talent coming from the Grand Duchy's conservatories will be highlighted on stage during this laureates' gala. This year's soloists are Oksana Schroeter-Shulyak, classical singing (Esch-sur-Alzette), Félix Turrion Eichler, oboe (Ville de Luxembourg), Lisa D'Harcour, saxophone (Nord), Renée Wirth, violin (Nord), and Philippe Schiltz, percussion (Ville de Luxembourg).
Accompanying them is the Luxembourg Military Band, under the direction of its music director, Lieutenant-Colonel Jean-Claude Braun.
The programme includes the following works:
"Mein Herr Marquis", excerpt from Die Fledermaus by Johann Strauss;
"Solveig's Song", from Peer Gynt Suite No.2 by Edvard Grieg;
"Les oiseaux dans la charmille", extract from Les Contes d'Hoffmann by Jacques Offenbach;
Résilience by Félix Turrion Eichler;
Divertimento by Roger Boutry;
Zigeunerweisen by Pablo de Sarasate;
Concertino for Xylophone & Orchestra by Toshiro Mayuzumi.
The laureates' gala is organised by Luxembourg's Ministry of Education, Children and Youth in collaboration with the three conservatories and the Luxembourg Military Band.
Admission is free but tickets should be reserved in advance online at: www.luxembourg-ticket.lu, via tel.: 470895-1 or via email: info@luxembourgticket.lu.
Venue: Conservatoire de la Ville de Luxembourg
Organiser: See above
Price: Free
Reservations: See above