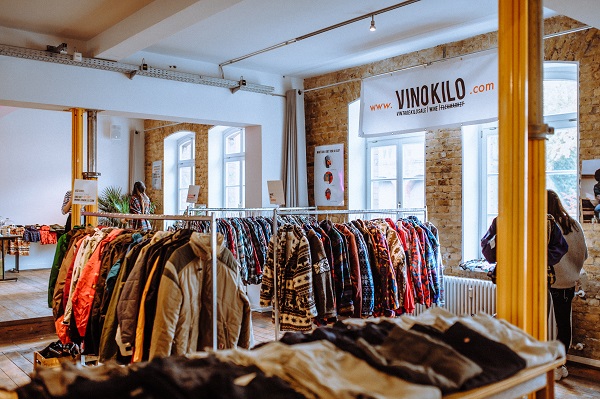 Details:
Vinokilo, a leading European second-hand and vintage fashion brand, is organising a pop-up event at LuxExpo The Box in Luxembourg-Kirchberg from Friday 22 to Sunday 24 October 2021.
The opening hours are Friday from 12:00 to 20:00 and Saturday to Sunday from 10:00 to 18:00.
Entry is free entry. However, due to the current COVID-19 situation, visitors are asked to book their ticket in advance at www.vinokilo.com.
Founded by Robin Balser in Germany in 2016, Vinokilo has become one of the top suppliers of vintage and second-hand fashion in Europe. Since its creation, Vinokilo has collected over 420,000 kilograms of clothing and helped fill the public's wardrobes without further using our land resources. Its pop-up stores have visited 82 cities and ten countries, attracting over 550,000 visitors in total.
According to the brand, Vinokilo offers high-quality used and vintage clothing, with an emphasis on items from the 1960s to 1990s, at fair prices. Pop-up events often include food stalls and wine, as well as music. The brand focuses on inclusion and offering a unique and sustainable shopping experience. Clothes are purchased at a price per kilo, regardless of the brand, size or number of items.
Venue: LuxExpo The Box (
Organiser: 10 Circuit de La Foire Internationale, 1347 Luxembourg
Price: Free entry
Reservations: See above