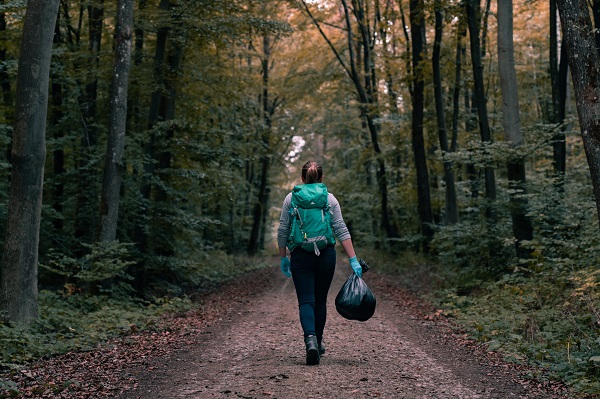 Details:
The Regional Tourist Office Mullerthal Region - Luxembourg's Little Switzerland is organising its "Cleanup Day Mëllerdall" initiative on Saturday 18 September 2021; the event forms part of this year's World Cleaup Day.
Every year on World Cleanup Day, activities are organised around the world to fight against environmental pollution and plastic waste. The Mullerthal region in Luxembourg has been participating in this international movement since 2020. Last year, more than 200 volunteers cleaned up the area's hiking trails, sending a strong signal for a clean, litter-free environment.
Those interested in taking part in the second edition of the Mullerthal Cleanup Day are invited to register (individually, as a couple or a family or in groups of up to ten people) with the Regional Tourist Office Mullerthal Region. Each group should register for a hike according to its level and goals, and everyone should bring their own gloves and a rubbish bag.
With the support of the municipalities of the region and the local initiative unions, various waste collection points will be set up. Participants can drop off the collected waste there and finish their hike in one of the local cafes or restaurants.
The collection points are distributed in the region as follows:
Youth Hostel Echternach
Tourist Info Rosport (Barrage campsite)
Tourist Info Berdorf (Martbusch campsite)
Tourist Info Beaufort (Beaufort campsite)
Tourist Info Larochette
Touristcenter Heringer Millen
Tourist Info Consdorf (La Pinède campsite)
Reisdorf Camping de la Sûre
The 2021 edition of Mullertal Cleanup Day also marks the launch of the LEADER "Propper Regioun" (clean region) project, the objective of which is to make the general public aware of the problem of waste and its consequences for humans, animals and the environment.
The Regional Tourist Office Mullerthal Region already set up a working group at the start of the year to discuss the approaches to be adopted to reduce waste and encourage visitors to do the same. The group brings together representatives of the municipalities and of the Syndicats d'Initiative et du Tourisme, the Natur- & Geopark Mëllerdall, LEADER and COPIL, as well as other partners.
Register via email: info@mullerthal.lu or via tel.: 720-4571. Further information is available at www.mullerthal.lu.
Venue: Mullerthal region
Organiser: Regional Tourist Office Mullerthal Region - Luxembourg's Little Switzerland
Price: n/a
Reservations: See above
URL: For details, see https://www.mullerthal.lu/en