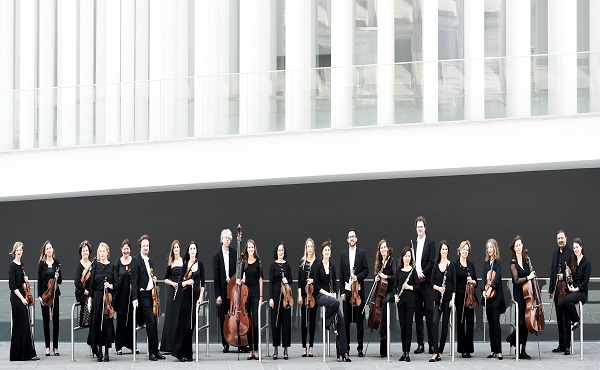 Details:
The Orchestre de Chambre du Luxembourg (OCL) is playing its first concert under the direction of Corinna Niemeyer on Sunday 25 April 2021 at the Philharmonie Luxembourg at 17:00.
The OCL's next concert at the Philharmonie marks the beginning of the orchestra's collaboration with its new artistic and music director, conductor Corinna Niemeyer.
From Stravinsky's Danses concertantes to Ravel's Ma mère l'Oye and Piazzolla's Concerto 'Aconcagua', which will be performed by bandoneonist Daniel Gruselle, dance will be present throughout the evening.
In 1911, Maurice Ravel began orchestrating Ma mère l'Oye (Mother Goose), his pieces for piano duet inspired by the tales of Charles Perrault, soon to be transformed into a fairy ballet. Some 30 years later, Igor Stravinsky, who, like Ravel, was closely associated with the Ballets Russes, wrote his Danses concertantes for chamber orchestra, which premiered in Los Angeles and was choreographed soon afterwards by Balanchine. It is then off to Argentina with the Concerto "Aconcagua" for bandoneon, chamber orchestra and percussion by Astor Piazzolla. An instrument from the accordion family, the bandoneon was perfected in Germany around 1840 before being taken up by the European immigrants in the bars of the Buenos Aires docks. The bandoneon player Daniel Gruselle gives listeners a rare chance to hear the orchestra in dialogue with this instrument emblematic of the Argentinian tango.
Tickets cost €30, €15 for under-27s or €1.50 with a Kulturpass. Free entry for children under 12. Reservations can be made via tel.: 470-8951 or online at: tickets.luxembourg-ticket.lu/30564
Venue: Philharmonie Luxembourg
Organiser: OCL
Price: See above
Reservations: See above