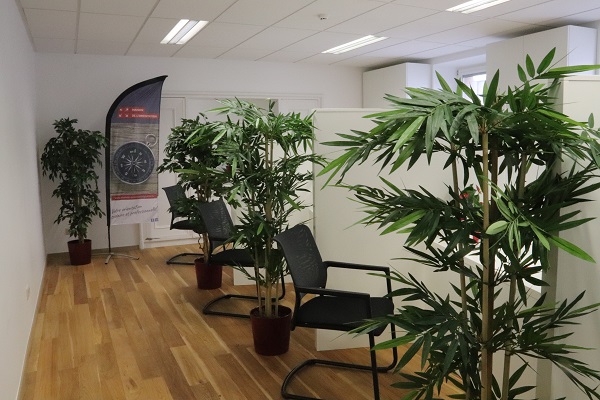 One-stop shop; Credit: Maison de l'Orientation
Luxembourg's vocational guidance centre, the Maison de l'Orientation, has announced the opening of its new "Espace orientation" (orientation space), a one-stop shop which will be accessible to the public from Monday 31 May 2021.
Located at 29 Rue Aldringen (the former address of Luxembourg's Ministry of Education, Children and Youth), the guidance centre will be open to anyone seeking information and advice concerning their studies, training or professional career, regardless of their age, level of study or qualification.
The centre will initiatlly offer three (eventually five) counters, each dedicated to a different topic: schools (secondary school educational offer, well-being, interests and talents, writing a CV or cover letter, etc.); higher education (access requirements, registration procedures, recognition of diplomas, etc.); adult training / personal development (general interest training, validation of experiences, resumption of studies, better reading and writing, linguistic integration, etc.).
The centre is open Monday to Friday, from 10:00 to 12:00 and from 13:00 to 17:00, including during school holidays. No appointment is needed.