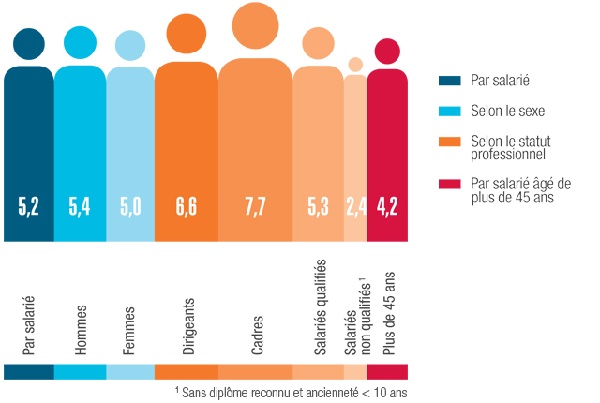 Credit: Observatoire de la formation
The Training Observatory ("Observatoire de la formation") has revealed that the average business in the Luxembourg financial sector spent the equivalent of €419 per employee on training in 2016.
According to the Observatory's recent publication "Continuing Vocational Training - April 2019", companies in the financial sector that requested the State's financial contribution in 2016 spent 2.3% of their payroll on training. The aid granted to these enterprises amounted, on average, to €419 per employee.
On average, employees were found to undertake 5.2 training sessions per year. However, the findings also showed that men received more training than women, with an average of 9.3 male participants per company compared to 7.9 female participants. Similarly, executives were more likely to receive training (10 sessions) than unskilled workers (5.4 sessions).
In addition, the "Management / HRM" area concentrated 17% of training hours and 14% of all participants in the "Financial and insurance activities" sector.
The scope of analysis of publications "Continuing Vocational Training - April 2019" is fixed by the raw data extracted from eligible co-financing applications for continuing vocational training for the 2016 financial year at the date of data extraction, 28 January 2019. The full results are available at lifelong-learning.lu/fpc.