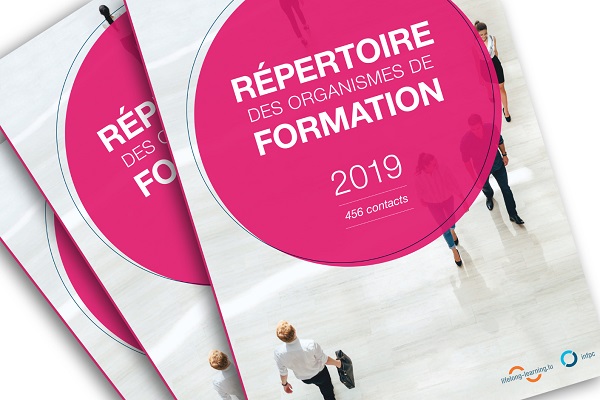 The new directory of training organisations in Luxembourg has arrived.
The 2019 directory, entitled "Répertoire des organismes de formation", includes some 456 training organisations active in the Grand Duchy. These are private, public, institutional and associative organisations. Classified by field of training, the referenced professionals offer training services covering all sectors of the Luxembourg economy.
The directory is considered an essential tool for the purchase of training. It is aimed at companies, from training managers and human resources professionals to company managers and staff representatives, and provides essential information on training organisations working in Luxembourg.
In this edition, new training providers contribute to the enrichment of the training offer in many areas: personal and professional development, management, human resources, financial management, security, handling, building, social action, trade, etc.
The directory is edited by the National Institute for the Development of Continued Professional Development (INPFC). It can be ordered free of charge via email: repertoire@infpc.lu. An online version, regularly updated, is available for download on lifelong-learning.lu.