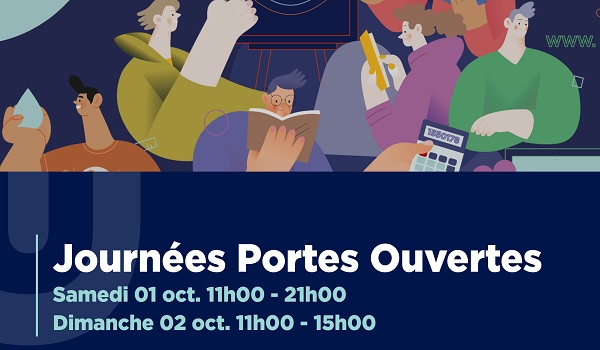 The Université Populaire Luxembourg (UniPop) in Esch-Belval will open its doors to the public on Saturday 1 October, from 11:00 to 21:00, and on Sunday 2 October 2022, from 11:00 to 15:00.
Active since April 2021, UniPop offers a wide range of training courses for adults, in the spirit of lifelong learning.
During these first open days, several workshops will give visitors an idea of ​​UniPop's general interest training offers: yoga, magic, drawing, languages ​​(Farsi, Bosnian, Croatian, Serbian), etc. Fans of the plastic arts will be able to participate alongside Luxembourgish artist Florence Hoffmann in the creation of a fire sculpture, which will ignite on 1 October at sunset.
Experts will tickle the public's curiosity by giving an overview of the seminars they will offer at UniPop: Patrick Helminger will speak about astronomy, Corinne Kohl-Crouzet about the myth of Melusina, Jochen Richter about the future of representative democracy and Christian Landresse of the challenges and benefits of ultra-endurance sports, etc.
Those interested will be able to register on site for the training course of their choice.
Installed on the UniPop premises, the National Institute for Languages (Institut Nationale des Langues) ​​and the Digital Learning Hub will also present their 2022-2023 programme through stands, workshops and visits.
Guided tours of the premises will take place throughout the open days.
While parents get informed, their children can take part in workshops organised in the framework of Esch2022 - European Capital of Culture.
Catering options will be available on site.
Background
UniPop opened its doors in the Terres Rouges skyscraper in Belval (14 Porte de France, L-4360 Esch-sur-Alzette) in April 2021. More than 5,000 people have registered on the Belval site alone since then. Its modern and modular infrastructures are currently spread over more than 3,000 m2 (and soon over 6,000 m2). Its offer is constantly expanding to meet the demand of the adult public.