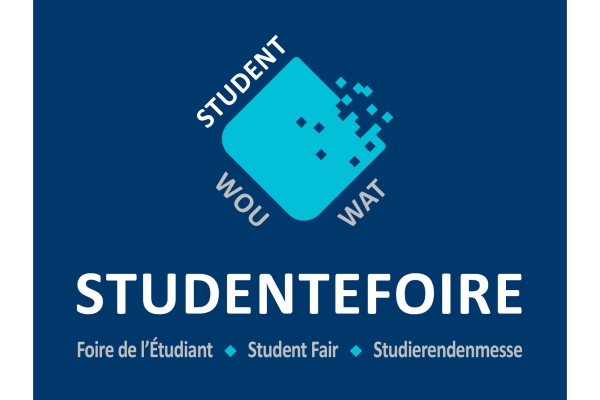 Credit: MESR
Luxembourg's Ministry of Higher Education and Research has announced that this year's Student Fair ("Studentefoire") will take place in hybrid form at the end of October.
The traditional Student Fair organised by the Ministry in close collaboration with the ACEL (Association of Luxembourg Student Circles) will be revived this year while taking up the advantages of a complementary virtual offer after the experiences of 2020 (digital fair) and 2021 (hybrid fair). The Student Fair 2022 will allow students to take advantage of a versatile offer for information on studies, student life and professional opportunities.
During the two days of the Fair itself, namely on Thursday 27 and Friday 28 October 2022, students in the final classes will have the opportunity on the Esch-Belval campus to learn about higher education and student life by interacting directly with the exhibitors present on site. They will thus be able to interact with representatives of universities and higher education establishments as well as with associations and student circles.
Students will also have the opportunity to contact the representatives of the Ministry of Higher Education and Research (Higher Education Information Service and Financial Aid Service) who will guide them in their steps and provide them with useful information.
At the same time, students will be able to follow various webinars transmitted live in dedicated rooms on site and online.
The "face-to-face" fair will be supplemented by a digital platform bringing together not only the exhibitors physically present at Esch-Belval, but also other "virtual" exhibitors. On this platform, exhibitors will have the opportunity to present themselves, in particular via pre-recorded videos, and to provide visitors with their downloadable documentation.
As in 2021, the digital platform will already be accessible three days before the fair itself (i.e. from Monday 24 October 2022) to allow high school students to register for the fair and to get informed virtually in order to better prepare their visit to Esch-Belval.
Details on the organisation and the terms of participation will be published ony a later date.