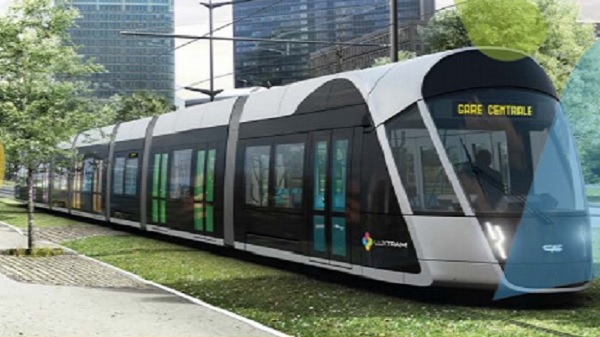 With effect from yesterday, 1 February 2018, passengers on LuxTram now need to have valid tickets.
Since the opening on 10 December, the first seven weeks of operation of the first 4km stretch of LuxTram the length of Kirchberg (featuring eight stations), has been free-of-charge; now, however, valid tickets are required to travel by tram.
Thanks to the single national tariff, national travel tickets and mKaarts are valid for use right across Luxembourg on all trains, buses and now the new tram. The use of the tram is free on Saturdays.
A short-term ticket valid for 2 hours costs €2 and a day-long ticket costs €4 which can be purchased from ATMs on the tram stations, via the mTicket mobile app, on the mShop or at the Mobilitéitszentral. ATMs also allow passengers to recharge mKaarts. Monthly and annual subscriptions are also valid for travel on the tram.
Tickets do need to be validated upon entering the tram or via the mTicket app before starting the journey.​