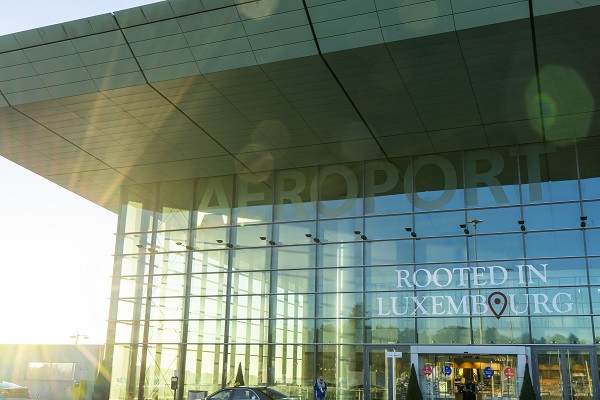 Credit: lux-Airport
Lux-Airport, the operating company of Luxembourg Airport, has just released figures for traffic (both passengers and cargo) through the airport in 2021.
Passenger numbers (2.01 million) increased by 41% compared to 2020 but decreased by 54% compared to 2019. Cargo volume increased by 19% compared to 2020, with 1.125 million tonnes handled.
In 2019, the last year before the COVID-19 pandemic, Luxembourg Airport registered around 4.4 million passengers. After two years of pandemic, Luxembourg Airport closed the year 2021 with a passenger volume of nearly half of the pre-crisis level with 2.01 million passengers - a traffic result that was last achieved in 2013.
According to lux-Airport, even if 2021 was a year of growth compared to 2020, the coming years will also be marked by the pandemic. In particular, the first quarter of 2022 is being influenced by the current increase in the number of COVID-19 infections. The airport expects a recovery to 2019 levels for 2024 at the earliest.
In 2021, demand for flights from Luxembourg was strongly influenced by COVID-19 measures and was dominated by private travel. This led to high peak demand on individual traffic days compared to very low passenger volumes on days with little demand and outside holiday periods.
Last year, airlines offered passengers a variety of destinations: more than 110 destinations were served from Luxembourg, all of which were less affected by the pandemic at the time. Particularly Luxair, as Luxembourg's flag carrier airline, offered many new direct destinations. Additional new destinations include Dubai in the United Arab Emirates (UAE), Rostock Laage in Germany and Sälen in Sweden. Luxair has already announced that it will continue to expand its route network in 2022.
19 % growth in freight tonnage in 2021
The challenges of global logistics chains combined with the low supply of belly capacity on long-haul passenger flights also increased demand for full freighter flights in 2021.
This demand drove a 19% rise in goods handled at Luxembourg Airport compared to levels in 2020, reaching 1.125 million tonnes in 2021. The airport thus reached a volume of over one million tonnes of cargo handled for the first time in its history.
In 2020, cargo volume had increased by 6% compared to 2019.