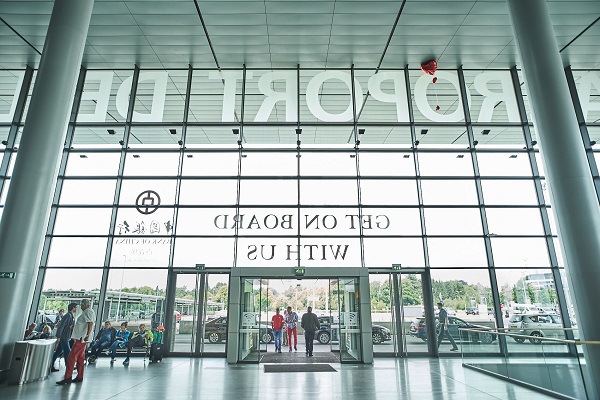 Luxembourg's Ministry of Foreign and European Affairs has announced the extension of temporary entry restrictions for third-country nationals in the context of COVID-19 until 31 March 2022 inclusive.
These restrictions apply to third-country nationals residing outside the European Union (EU) or the Schengen area.
The Foreign Ministry also announced that COVID-19 vaccine certificates issued by the authorities of Montenegro, Taiwan, Thailand, Tunisia and Uruguay are now recognised in Luxembourg.
Following the European Commission's recent decisions, fully vaccinated individuals from the above states, entities or territorial authorities not recognised as states by at least one EU Member State can now travel to the Grand Duchy for non-essential reasons, provided that the vaccine administered is accepted by Luxembourg.
In the Grand Duchy, the following four vaccines that have obtained marketing authorisation at the European level are accepted: BioNTech-Pfizer / Comirnaty; Moderna / Spikevax; AstraZenea / Vaxzevria; Johnson & Johnson / Janssen.
Along with these vaccines, Luxembourg accepts, in the context of the recognition process of vaccination certificates issued by third countries, other vaccines considered to be "bio-similar" to the aforementioned vaccines, namely: Covishield (Serum Institute of India Pvt. Ltd (SII)); R-Covi (R-Pharm); Covid-19 vaccine (recombinant (FIOCRUZ).
In view of the new equivalence decisions at the European level, Luxembourg currently recognises, along with certificates issued by a member State of the European Union (EU) or the Schengen Area, vaccination certificates issued by the following third countries, entities or territorial authorities not recognised as States by at least one EU Member State (provided that the vaccine administered is accepted by the Grand Duchy): Albania; Andorra; Armenia; Brazil; Canada; Cape Verde; El Salvador; Faroe Islands; Georgia; India; Israel; Japan; Lebanon; Moldova; Monaco; Montenegro; Morocco; North Macedonia; New Zealand; Panama; San Marino; Serbia; Singapore; South Korea; Taiwan; Thailand; Togo; Tunisia; Turkey; Ukraine; United Arab Emirates; United Kingdom; United States of America; Uruguay; Vatican City.
Any person, regardless of nationality and place of residence, holding a vaccination certificate issued by one of the aforementioned states, can use their certificate to meet the additional health measures applicable for all air travel to Luxembourg.
Nationals of third countries not included on the aforementioned list are authorised to enter the Grand Duchy if their trip is considered essential. To this end, an express request for a special certificate should be sent to the Passport, Visa and Legalisation Office via email: service.visas@mae.etat.lu.
Additional health measures are applicable for all travel from Botswana, Eswatini, Lesotho, Mozambique, Namibia, South Africa and Zimbabwe until 14 January 2022 inclusive.
The details of the applicable rules as well as the exact procedures to be carried out beforehand are available at: https://covid19.public.lu/en/travellers/visiting-luxembourg.html.