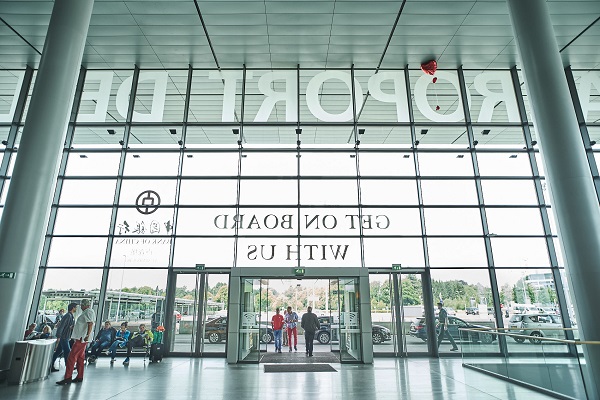 Luxembourg's Ministry of Foreign and European Affairs and the Ministry of Health have announced that the COVID-19 regulations currently applicable to air travel to the Grand Duchy are being extended until 28 February 2022 inclusive.
These health measures were set to expire on 18 December 2021, but have now been extended (again) until the end of February 2022.
Before boarding a flight to Luxembourg, passengers aged 12 years and two months or above are required to present either a COVID-19 vaccination certificate (issued by Luxembourg, a Member State of the European Union or Schengen Area or certain third countries), a certificate proving recovery from a COVID-19 infection within the last six months or a negative PCR (no older than 72 hours) or rapid antigen test (no older than 48 hours) result (either on paper or in digital form). The negative test result must be presented in one of the administrative languages of Luxembourg (Luxembourgish, French or German) or in English, Italian, Spanish or Portuguese.
Additional health measures apply to all travel from Botswana, Eswatini, Lesotho, Mozambique, Namibia, South Africa and Zimbabwe until 14 January 2022 inclusive.
Following the recent decisions of the European Commission, vaccination certificates issued by the authorities of Cape Verde, Lebanon and the United Arab Emirates are to be considered as equivalent. Consequently, fully vaccinated third-country nationals with a certificate from one of these countries are now authorised to enter the territory of Luxembourg, including for non-essential travel.
Along with the vaccination certificates issued by EU and Schengen Area Member States, Luxembourg currently recognises certificates issued by the following third countries (on condition that the vaccine administered is accepted by the Grand Duchy): Albania; Andorra; Armenia; Cape Verde; El Salvador; Faroe Islands; Georgia; Israel; Lebanon; Moldova; Monaco; Morocco; New Zealand; North Macedonia; Panama; San Marino; Serbia; Singapore; Togo; Turkey; Ukraine; United Arab Emirates; United Kingdom; United States of America; Vatican City.
Any individual, regardless of nationality or place of residence, holding a vaccination certificate issued by one of the aforementioned states, can use their certificate to meet the additional health measures applicable to all air travel to the Grand Duchy.
The details of the applicable rules and the exemptions in place, as well as the exact procedures to be carried out beforehand, are available at https://covid19.public.lu/en/travellers/visiting-luxembourg.