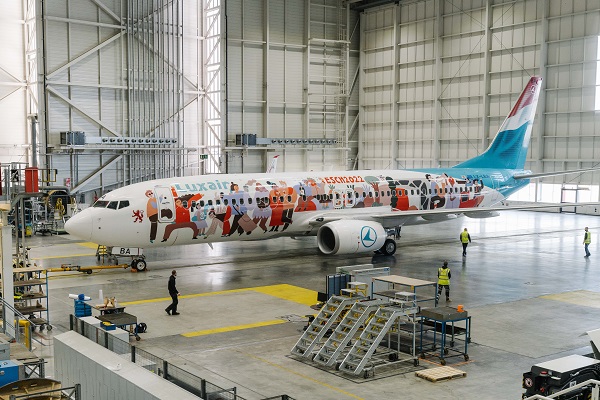 Credit: Luxair
Luxembourg's national airline Luxair has announced that it is partnering with Esch2022 and Luxembourgish artist Lynn Cosyn to celebrate the European Capital of Culture 2022.
At the beginning of 2021, Luxair and Esch2022 met to discuss their common desire to find an unconventional way to promote Esch2022 - European Capital of Culture throughout Europe and beyond. They have now decided to collaborate and design an aeroplane together to promote Luxembourg's culture and heritage.
Esch2022, together with Luxair, identified themselves with the designs of Lynn Cosyn and decided to entrust her with the challenge.
As of Saturday 27 November 2021, travellers and plane-spotters can admire the Luxair aeroplane in the colours of the Minett region: emblematic buildings, nature and singular characters straight out of Lynn Cosyn's imagination. The aeroplane will take off for the first time this Saturday and will fly passengers to Tenerife at 13:10 (Luxembourg local time).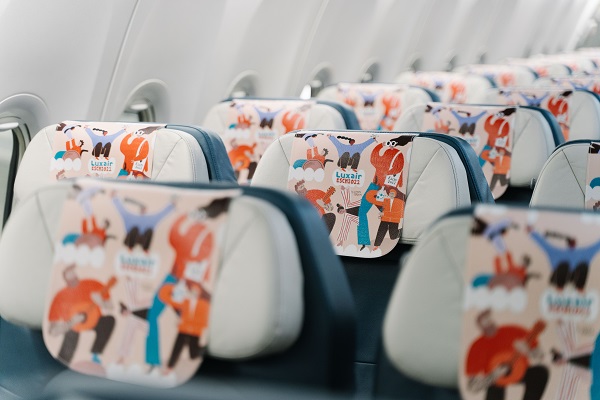 The captain of the makeover is Lynn Cosyn, a Luxembourgish artist with colourful and childlike art that will appeal to young and old alike. She draws her inspiration from her daily life but also from nature. Inspired by the most emblematic places in the Esch2022 area, the illustrations on the Boeing 737-800 are full of details, each one telling a story, linked to very special characters and monuments.
According to Luxair, the airline has embraced the Esch2022 motto "Remix Culture" and felt it was important to support the Esch2022 project as a "Supporting Partner".