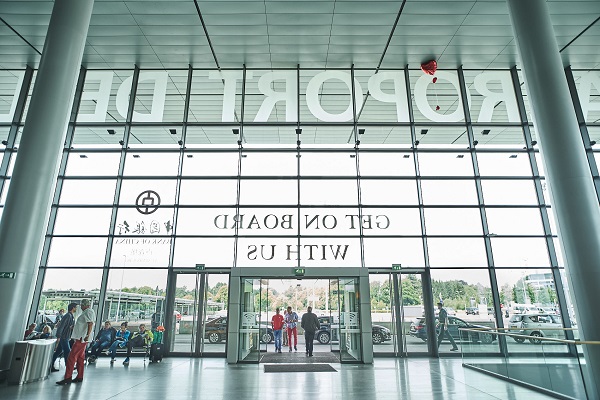 Luxembourg's Ministry of Foreign and European Affairs has confirmed that the Grand Duchy has followed up on European Council recommendation (EU) 2021/1170 of 15 July 2021 amending recommendation (EU) 2020/912 concerning the temporary restriction of non-essential travel to the European Union (EU) and the possible lifting of this restriction.
The list of third countries whose residents should not be affected by a temporary restriction at the external borders of non-essential travel to the Grand Duchy has therefore been updated. On the one hand, Rwanda and Thailand have been removed from the list, with effect from 26 July 2021. From this date, third country nationals residing in these countries will no longer be authorised to enter Luxembourg.
On the other hand, Ukraine has been added to this list. From Monday, third country nationals residing in Ukraine will again be authorised to enter Luxembourg.
Proof of residence remains the responsibility of the third country national.
The updated list of third countries whose residents are authorised to enter the territory of the Grand Duchy of Luxembourg now looks like this: Saudi Arabia, Albania, Armenia, Australia, Azerbaijan, Bosnia and Herzegovina, Brunei Darussalam, Canada, China (subject to confirmation of reciprocity at EU level), South Korea, United States of America, Israel, Japan, Jordan, Kosovo, Lebanon, Republic of Moldova, Montenegro, New Zealand, Qatar, Republic of North Macedonia, Serbia, Singapore and Ukraine, as well as Hong Kong, Macau and Taiwan.
This list relates only to travel by third-country nationals to the Grand Duchy and not to travel by residents of Luxembourg to these places.
All travellers aged 12 and over wishing to travel by air to Luxembourg must present upon boarding: proof of full vaccination against COVID-19, a certificate of recovery from COVID-19 within six months of travel, a negative PCR trest result carried out less than 72 hours of departure or a negative rapid antigen test carried out less than 48 hours before the flight - in French, German, English, Italian, Spanish or Portuguese.
Specific restrictions for people travelling from the United Kingdom and India are in place until 31 July 2021 and 14 September 2021 respectively, regardless of the means of transport.
The full list of all exemptions provided for as well as the exact procedures to be carried out beforehand can be consulted online at http://covid19.public.lu/fr/voyageurs/visiter-luxembourg.html.