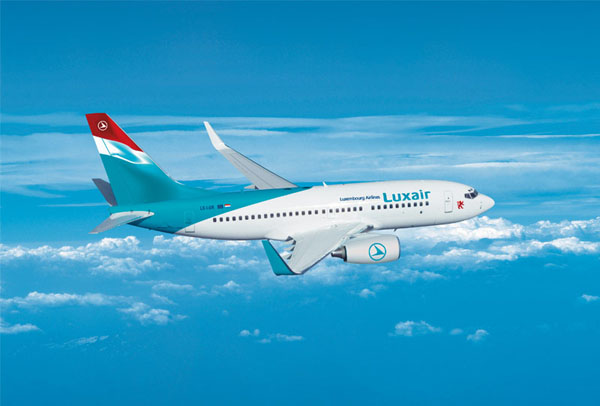 Luxair Luxembourg Airlines has confirmed that Luxair passenger numbers dropped by 81% in the first half of 2021 compared to the same period in 2019.
Both Luxair Airline and LuxairTours experienced a difficult start of the year, as the effects of the COVID-19 pandemic continue to be felt in the travel industry.
During the first six months of 2021, Luxair Airline recorded 42% fewer passengers than in 2020 (2021: 133,609 passengers; 2020: 228,621); the airline witnessed an 81% drop in passenger numbers compared to the first half of 2019 (687,844), i.e. before the pandemic.
Luxair attributed this decline to low demand for business and connecting flights (both down 86% compared to 2019), as well as limited demand for leisure travel (down 45%) due to travel restrictions.
Nevertheless, the three most popular Luxair Airline destinations during this period were Porto, Lisbon and Nice.
The start of 2021 was also difficult for Luxair Tours. Despite recording a 100% increase in passengers compared to 2020 (2021: 148,525; 2020: 74,085), passenger numbers were down 45% compared to 2019 (271,745). Demand was particularly low for flight-only options. On the other hand, demand was higher for packages (flight + hotel); this is partly attributed to Luxair's PCR test arrangements at its destinations.
The top three LuxairTour destinations so far in 2021 were Palma de Mallorca, Faro and Malaga.
Luxair and LuxairTours offer a network of 85 destinations in 34 countries, with ten new destinations for the airline and six for the tour operator in 2021.
During the first six months of 2021, Luxair's air cargo division, LuxairCARGO, handled 560,525 tonnes of freight, an increase of 31% compared to 2020 and 29% compared to 2019.