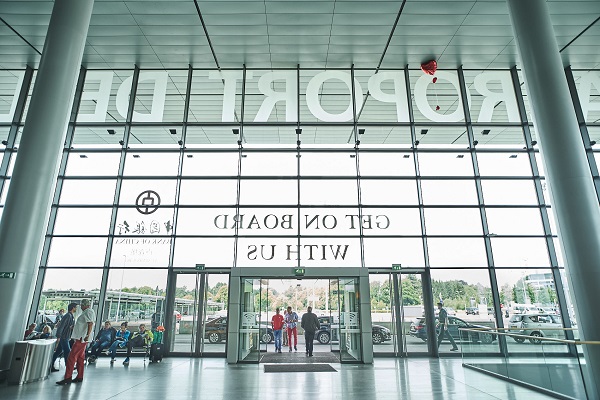 Credit: Lux-Airport
A total of 5,500 passengers per day have been flying into Luxembourg this month, according to Lux-Airport.
Lux-Airport CEO René Steinhaus told Chronicle.lu that passenger traffic for July is currently at 30% of that of last year in the midst of the COVID-19 pandemic. This equals a total of 5,500 passengers per day, compared to approximately 16,500 typically recorded at this time of the year.
In the first half year 2020, passenger traffic at Luxembourg Airport was down 64% compared to the same period in 2019.
This drop in passenger numbers follows the suspension of passenger flights from Luxembourg in late-March, due to the coronavirus pandemic, and their resumption at the end of May ahead of the summer period.
Despite figures being significantly lower than previous years, passenger traffic for Luxembourg for the month of July is comparable to that of Ireland, for example, which recently confirmed that around 6,000 people per day were arriving in the country by air.