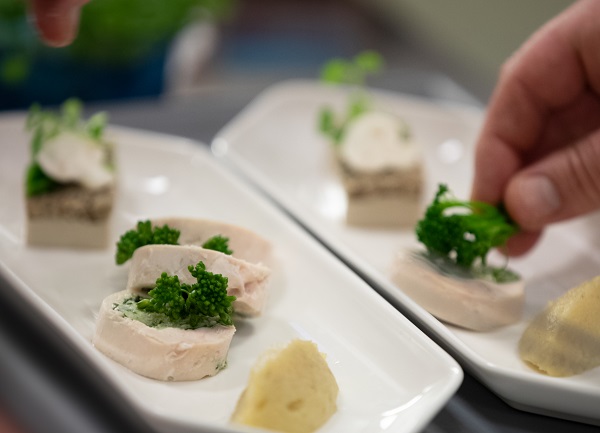 Credit: Luxair Group
Luxair Luxembourg Airlines has changed its concept of Business Class catering, entrusting the development of a new menu to LuxairServices Catering.
Over the past two years, LuxairServices Catering, the LuxairGroup entity responsible for the production of meals and catering and boarding logistics, has been developing a new catering concept for Business Class in collaboration with Villeroy & Boch and My Roots.
The arrangement of the tray has thus been reworked with selected dishes from Luxembourg company Villeroy & Boch. The design and layout of this elegant tableware highlights the national identity, taking up the concept of "Nation Branding".
With My Roots, a company founded by chefs René Mathieu and Mario Willems, LuxairServices Catering developed new on-board recipes. Their cuisine focuses on ingredients from nature and mainly regional products and is characterised by healthy, colourful and tasty cuisine. The new menus, freshly prepared by LuxairServices Catering chefs, will be served aboard Luxair Luxembourg Airlines flights from 27 June 2019.
In this regard, LuxairServices Catering aims to offer, through its full range of menus for its economic and business classes, quality products made in a healthy environment and according to processes that combine social and environmental responsibility.